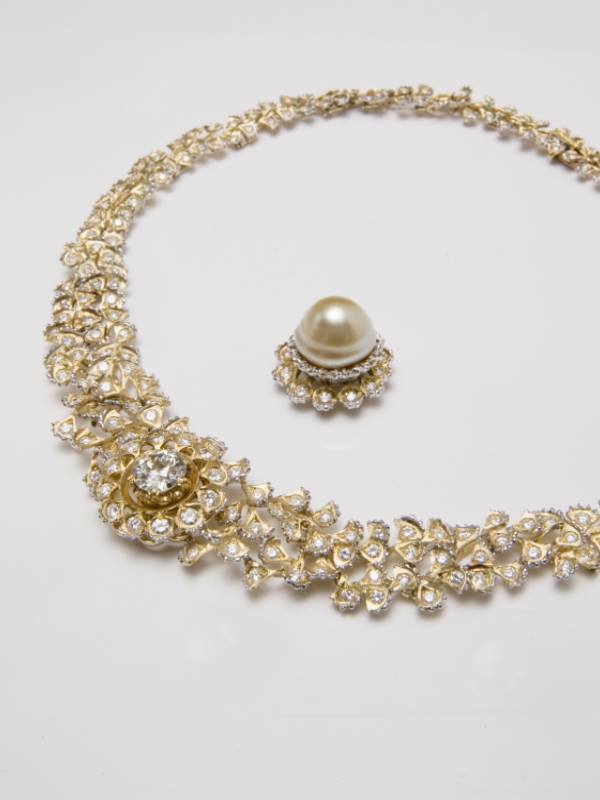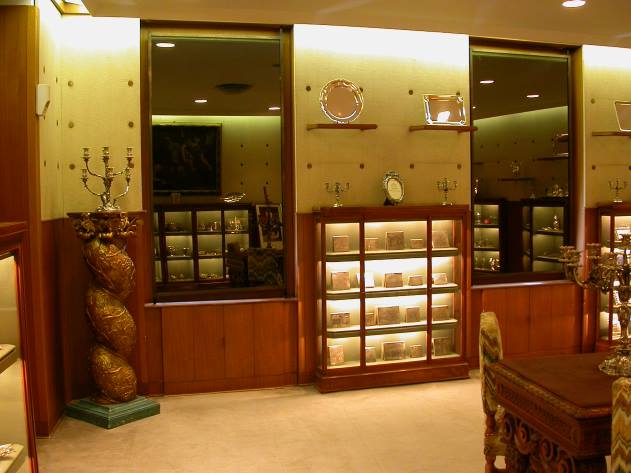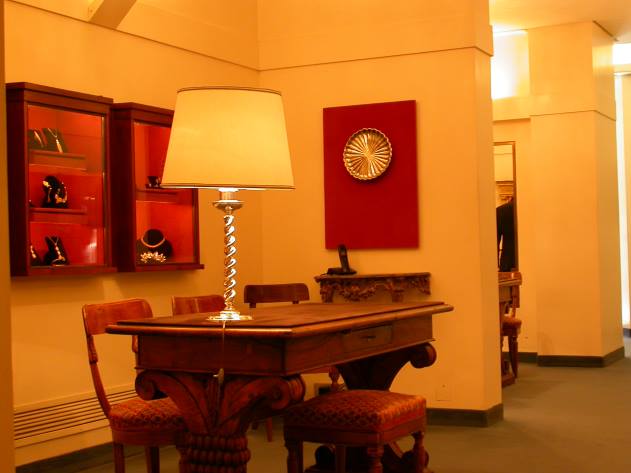 Masterpieces of goldsmith's art, in the name of a historical family tradition and a unique style
Beauty in itself is an art form being handed down through generations: in this regard, Federico Buccellati brand is an all-Italian symbol of high jewellery and family continuity.  
Started by Mario Buccelati – "Prince of goldsmiths" as poet Gabriele D'Annunzio called him – this refined craftsmanship tradition continues today with Federicos's sons, Lorenzo and Benedetta. Their custom-made objects are authentic masterpieces recognized the world over and defining a style, synonymous with elegance and grace: the "Buccellati style."
Inside their historic store in via dei Condotti no. 31, Lorenzo Buccellati speaks about his personal Rome
"It all began with my grandfather in 1919, in Milan. Shortly afterward, he decided to open a shop in Rome, followed by one in Florence and, after the war, in New York too: he wanted to be physically present in each of these cities to get closer to customers, to understand their needs and tastes.
The story of my father and our family is closely linked to this shop in via Condotti. After the war, although my grandfather wanted him in Milan, my father came to Rome. He fell in love with this city and with my mother, who was Piedmontese, decided to settle here. That's why my sister and I were born in Rome.
If I had to say what represents us the most, I would definitely answer the human element. Each Buccellati's object comes from an idea of a family member: my grandfather, my father, and now my sister.
We never had a design or style office. The idea translates first into a sketch, taking shape and substance in the encounter with a craftsman: from this even physical relationship made of exchanges, comparisons, words, the item takes form in its final version. Without that relationship, our jewellery would not exist.
The central role of the human element is also evident in our store's daily life. We never had window dressers. It's our sales staff who decides how to present something, both in the shop's windows and with regard to customers: in all these years, for example, they have created "nests" made of mother-of-pearl threads hosting bracelets, or they have matched jewels with silverware. By us, our staff is free to choose how to "narrate" an object, and it's that narration that gives a start to the relationship with customers entering the store.
And it is again the human element that makes our jewels unique: even the smallest detail, or the most microscopic decoration, are hand-made, we never use machines and industrial processes. My sister designs and checks each jewel after each phase of the process, be it simple or important. By us, everything is truly custom-made: with passion, enthusiasm and the same care in every single object.
Have a look at our fruit garlands inspired by the Robbian ceramics. Historical objects: my grandfather once made them, followed by my father. Today we continue this tradition.
Our objects are the result of human relationships, even with customers, who often show us how they would like a necklace, a pendant. We listen to their requests, to make what best represents them. And the people who turn to us become our best testimonials because they are witnesses of the unique and personal relationship that binds us to them.
Every smallest detail, although invisible to the eye, is a proof of the passion, attention, respect we devote to that relationship, to the sense of beauty with which we try to nourish our objects.
It is this sense of beauty that everyone has to rediscover and preserve: in the city, in the neighborhood, in the small nuances. And in learning good taste, an aesthetic education that needs to be built day by day.
When my wife and I had to choose a school for our kids, we picked one close to the Pantheon. The streets between home and school would have filled their eyes with beauty, nourishing them and giving them an attitude: the beauty of this city.
Indeed, the value, attention, and pleasure of discovering a place have no prize: it is a matter of culture. Staying in the shop on Saturday was a discovery for me: I saw people coming from Palermo, Bari, Naples just for one day. They took a plane in the morning, had breakfast in a nice place, made their purchases, and returned home in the evening. They came in search of beauty.
The search for beauty can be tiring, but it is an enriching effort. It is what happened, for example, with a tailor-made suit: you had to find a model, try it on more times, talk, establish a human relationship. It was not immediate: it took the "effort" to wait for the result, one step at a time.
I was never forced to take this job, neither were my children. My grandmother used to tell me this: "When you grow up, you will decide what you want to do. Just do it with passion, that is what matters most."
And passion and elegance take time, they grow up, if you take care of and love what you do. It is a way of being. It is a way of looking at the world or, better, the courtesy with which you offer yourself to the world and people."
Images courtesy of Federico Buccellati© 
Information
Address
POINT (12.479959 41.905103)
Timetables
For opening and closing times, please contact directly the shop.
Contacts
Email:
roma.negozio@federicobuccellati.it
Facebook:
www.facebook.com/FEDERICO-BUCCELLATI-ORAFO-311172238241
Instagram:
www.instagram.com/federicobuccellatiorafo
Web site:
www.federicobuccellati.it
Condividi
Location
Federico Buccellati, Via Condotti, 32
41° 54' 18.3708" N, 12° 28' 47.8524" E
To find out about all accessibility services, visit the Rome accessible section.