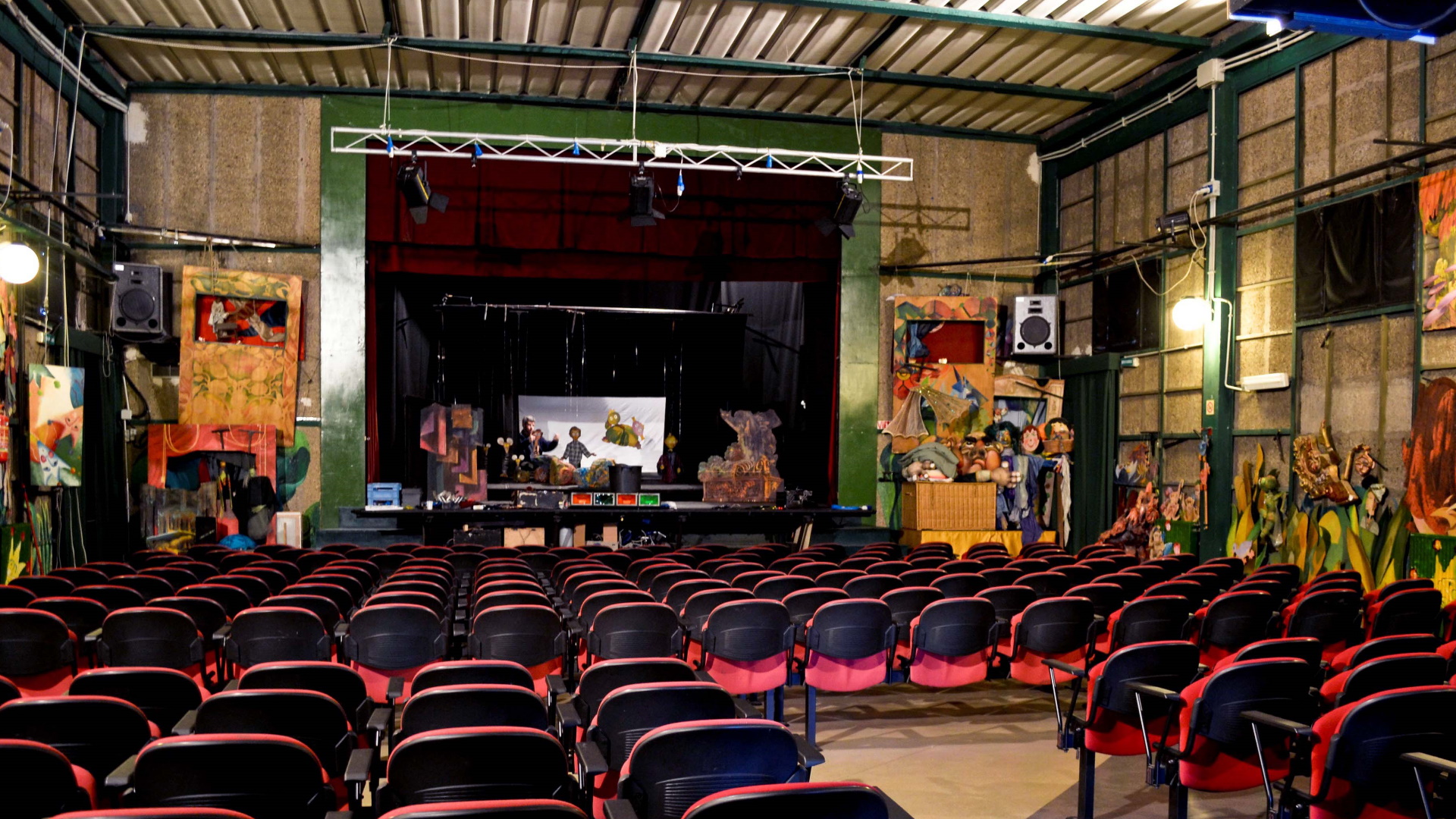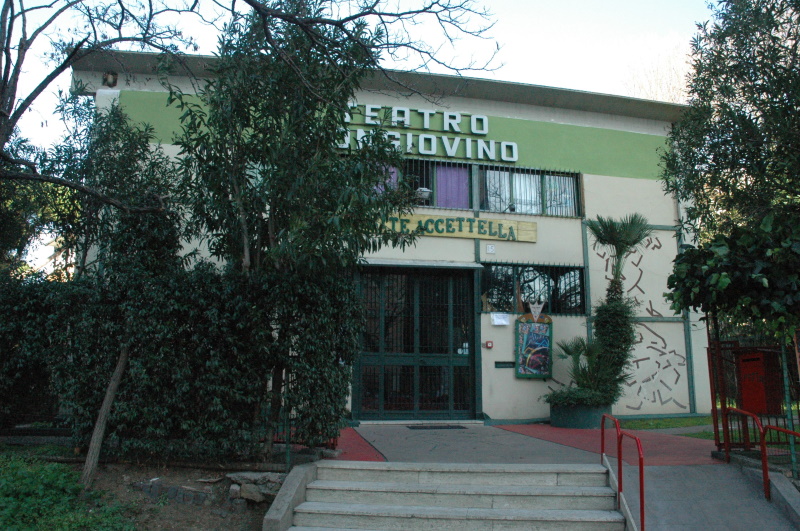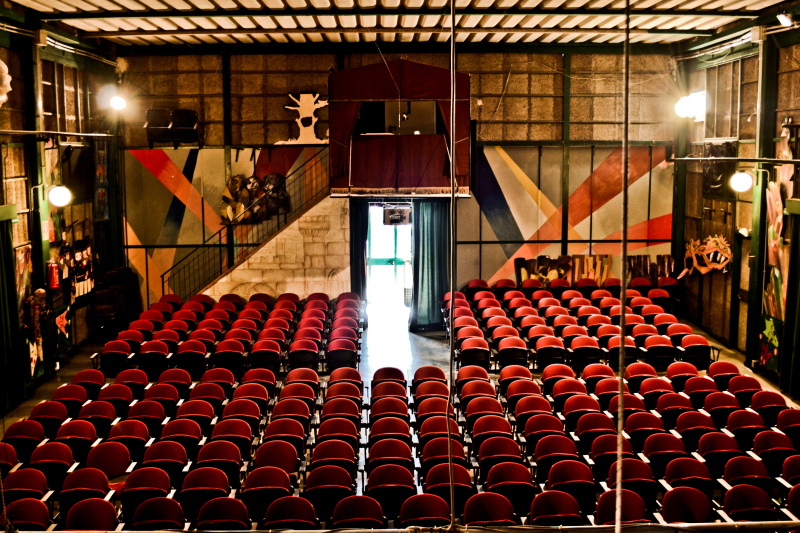 Located on the outskirts of the Garbatella district, a historic and unique quarter of Rome, in 1987, it was acquired by the Accettella Marionette Theater, which renovated it, making it its production site, as well as an exhibition space for their large marionette collection.
The theater has been operating without interruption for over 75 years in the puppet theater and in the children's theater, promoting and producing theatrical activities for children and young people centered on puppet theater and innovative dramaturgy.
Completely surrounded by greenery, the Mongiovino theater is also a place where children and teenagers can attend the seasonal theatrical reviews, including shows for families and matinees on weekdays for schools.
The theater takes its name from the birthplace of the artist who built it and is set in a garden area of ​​over 1000 square meters; it is a 12x28x6 meter building with three attached masonry service bodies and a 70 sq meter closed and heated gazebo. It has an Italian-style hall with a capacity of 224 seats in the stalls.
Information
Address
POINT (12.495011 41.859673)
Timetables
For opening times and visiting condition, please check the contacts.
Contacts
Email:
mongiovino@accettellateatro.it
Facebook:
www.facebook.com/accettellateatromongiovino
Instagram:
www.instagram.com/mongiovinoteatro
Online reservation:
prenotazioni@accettellateatro.it
Web site:
www.accettellateatro.it
Services
Accessibile ai disabili
Bar
Punto vendita prodotti editoriali
Sala prove
Servizi igienici per disabili
Condividi
Location
Teatro Mongiovino degli Accettella, Via Giovanni Genocchi, 15
Via Giovanni Genocchi, 15
41° 51' 34.8228" N, 12° 29' 42.0396" E
To find out about all accessibility services, visit the Rome accessible section.