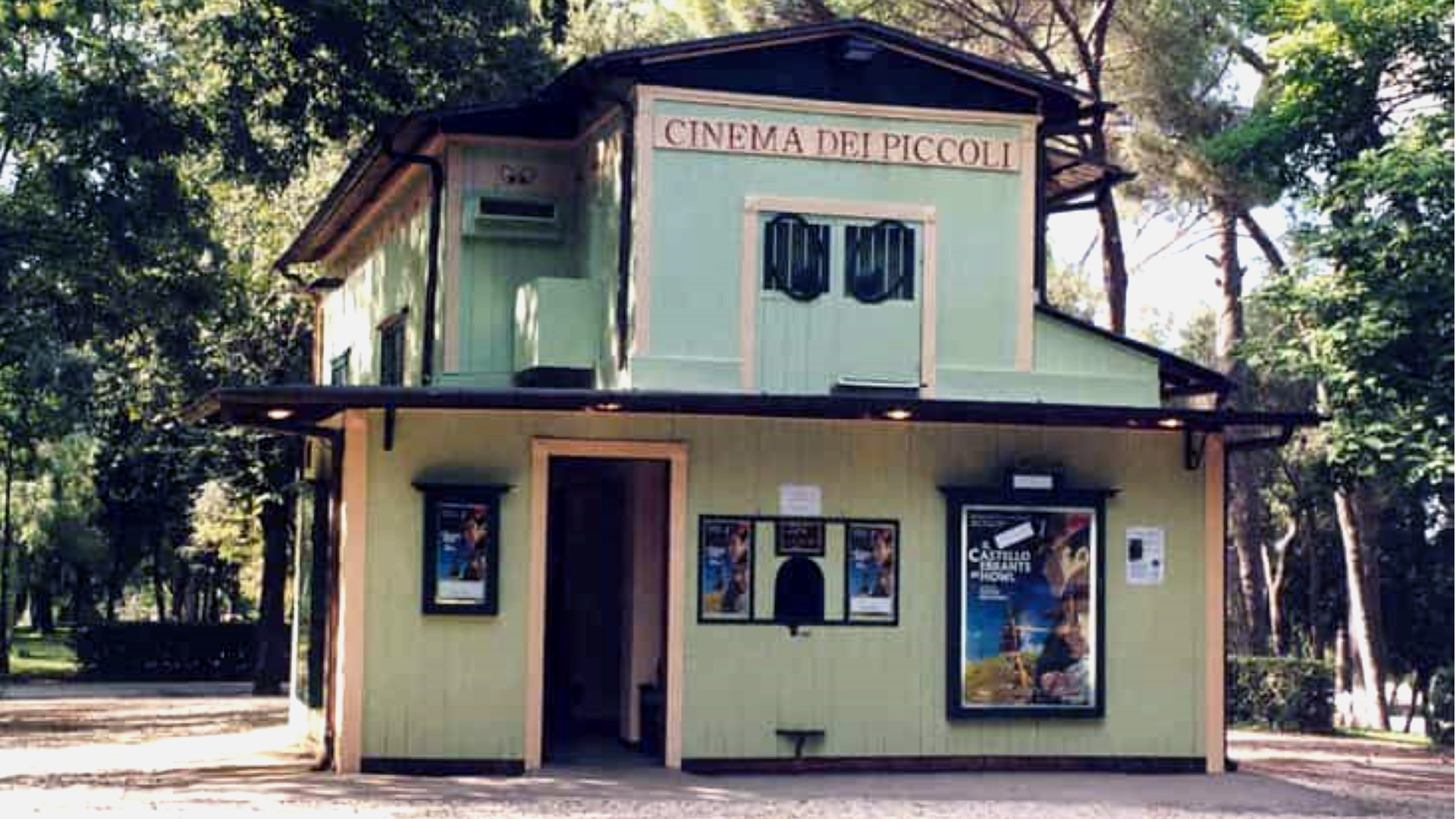 Inside Villa Borghese, we find the Cinema dei Piccoli, recognized by Guinness World Records Ltd. as the smallest building in the world used as a cinema.
The building, dated to 1934 and completely restored in 1991, regularly hosts screenings, events, workshops and activities for children in addition to regular film programming for older children.
Interesting Fact: in the 1930s, a wooden die with a big Mickey Mouse holding a camera on it was placed on the roof of the cinema and the words "Mickey Mouse Clubhouse" were added. Disney later barred the owner from using the name of the famous mouse and the words were deleted, but the statue remained until the early 1970s. For this reason, even today, it is known to children as the "Mickey Mouse Cinema".
Informazioni
Indirizzo
POINT (12.487953 41.910972)
Contacts
Email:
info@cinemadeipiccoli.it
Telephone:
0039 06 8553485
Web site:
www.cinemadeipiccoli.it
Condividi
Location
Cinema dei Piccoli, Viale della Pineta, 15
41° 54' 39.4992" N, 12° 29' 16.6308" E