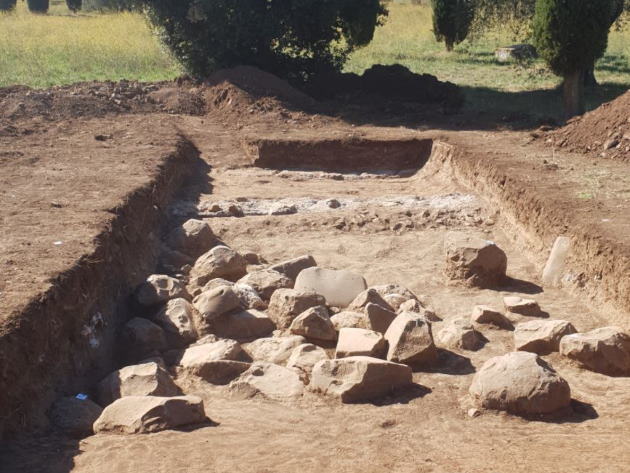 from 1 November 2021
to 31 December 2021
Of very ancient origins, the Via Latina connected Rome with the center of Capua, today's Santa Maria Capua Vetere, and was for centuries the most important axis of communication between Lazio and Campania. Thanks to the excavations and surveys using ground penetrating radar, a hitherto "hidden" stretch of the ancient road has come back to light in the southernmost sector of the Villa di Sette Bassi, the extensive archaeological area characterized by imposing remains between the Via Tuscolana, the Parco degli Acquedotti and the Lucrezia Romana district. The passage of the street in this area had already been hypothesized but it had not been possible so far to reconstruct its track with certainty.
Promoted and directed by the Appia Antica Archaeological Park, the excavation activities were conducted with the most advanced technologies made available by the Engineering Department of the Roma Tre University. The street was discovered at a depth of about 50 cm and is perfectly consistent with the previously hypothesized straight path. In the portion brought to light the roadway is approximately 3.80 meters wide, with a well-defined paving along the edges.
The intervention on the Via Latina provides an important contribution to understanding the structure of the ancient road network and will allow the rediscovery of the Sette Bassi villa through a series of projects aimed at enhancing an extraordinary heritage.
Condividi