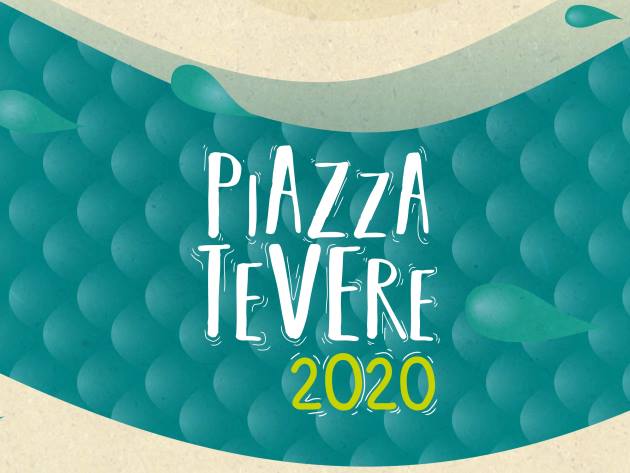 from 4 September 2020
to 26 October 2020
From 5 September is opening the temporary set-up "Piazza Tevere 2020" in the area between Ponte Sisto and Ponte Mazzini, made famous worldwide by the works of the South African artist William Kentridge. The landscape-environmental installation is a meeting and culture place, and a green area where people can enjoy pleasant days outdoors and talk about the benefits of nature. The initiative is open for free until 25 October, every day from 11.00 to 22.00, and until 24.00 on Fridays and Saturdays.
"Piazza Tevere 2020" represents an "unexpected" landscape that ideally unites the two banks of the river between the two bridges, thanks to 4,600 square meters of lawn, the installation of 40 trees, arranged to increase the shaded surface, deck chairs, tables with red chairs and a platform for shows and debates. Spectacular spotlights were also installed on the two banks, and directed towards the foliage of the plane trees of Lungotevere.
A program of artistic and cultural events is also planned. Two artistic productions are scheduled in the evenings from 11 to 13 September. The first is "Ombre dal Lupercale", a revival of the staging directed by Kristin Jones in 2006 with an animation of wolves by seven different artists, projected on the wall with the accompaniment of music specially composed by seven contemporary composers. The second is a tribute by Sandro Polci to the artist William Kentridge, the projection of images of original sketches by Kentridge and "she-wolf" photos (by Marcello Leotta) of the original work that are superimposed on the one currently present in the wall.
The work has been promoted by Ufficio Speciale Tevere di Roma Capitale, within the "StrategieGreen2020" program to make the spaces of the city healthier, welcoming and functional over two months, in which, even with proper physical distancing, there is the opportunity to meet and take a stroll safely in a pleasant green space in the heart of the city.
The investments made to realise this temporary exhibition will not have an "ephemeral" value; the materials installed on the docks between Ponte Sisto and Ponte Mazzini are expected to be transferred to Riva Ostiense based on a redevelopment project.
Condividi