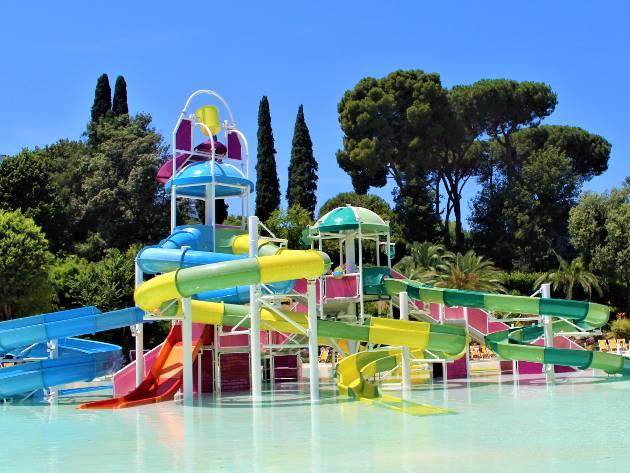 from 15 June 2021
to 30 September 2021
From 17 June, the Garden of Wonders of Rome, surrounded by the greenery of the EUR district, reopens every day, in total safety, with some exciting new features, for a Summer of fun.
A new, adrenaline-pumping attraction is Grande Frisbee, dedicated to the bravest ones: a spinning flying saucer, which drags the visitor up and down a track for a swing of emotions.
The Splash Zone is also back, an expanse of water of over 2100 square meters, dominated in the centre by the castle of Acquaria, to enjoy waterslides amidst waves, spirals and curves. There is no shortage of suntan and relaxation in the large solarium and the garden, the midst of nature.
Besides the 21 attractions for adults and children, there are several food points in the park to satisfy all tastes: from the traditional hamburger to the delicious fried food; from the tasty hotdog to the crispy pizza; from the classic pasta dish to the fresh salad.
All the info on www.luneurpark.it
Condividi