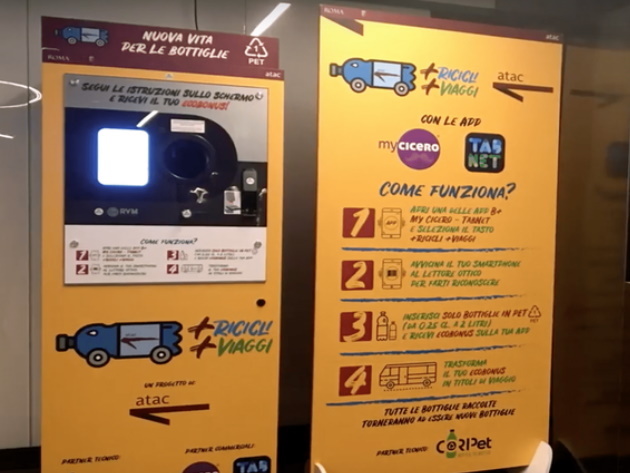 from 26 October 2020
to 31 December 2020
Already in eight underground stations since last year - Cipro, Piramide, San Giovanni, Anagnina, Basilica San Paolo, Laurentina, Malatesta, and Termini - the plastic-eating machines that collect and recycle plastic bottles are also arriving in the markets From Rome.
The initiative also includes the installation of eco-compactors throughout the city area and guarantees an increase in the collection of PET bottles in the capital, in line with the European SUP Directive.
In fact, in just eight months, 3.2 million bottles have already been recycled: an excellent result for environmental protection and sustainability.
Furthermore, for those who confer the PET material, prizes similar to those of the + Recycle + Travel campaign are envisaged.
Thanks to this interesting project and in view of the European target set at 2025, the collected materials will have new life: producing bottles containing 25% recycled PET (R-PET).
Condividi