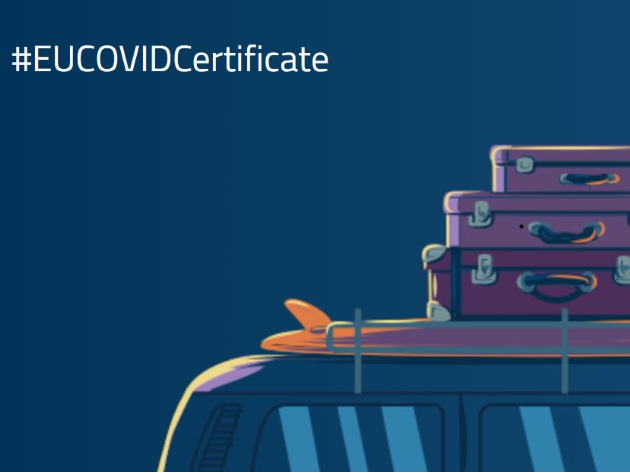 from 22 June 2021
to 22 June 2022
Starting from 1 July, in all countries of the European Union it's possible to travel without restrictions by using the EU Digital COVID certificate, an initiative of the European Commission that has built a gateway through which all certificate signatures can be verified across the EU.
The certificate is free of charge, valid for one year and available in the national language and in English: in charge of issuing it are the national authorities who have however agreed on a common design that can be used for the electronic and paper versions to facilitate the recognition. The digital version can be stored on a mobile device. Both versions have a digital signature to make sure the certificate is authentic. The QR code on it contains only necessary key information such as name, date of birth, date of issuance: this data is not stored or retained when the certificate is verified in another Member State. The certificate is a digital proof attests that a person has either been vaccinated against COVID-19; has received a negative test result in the past 48 hours, or has recovered from COVID-19 in the past six months.
In Italy, the COVID-19 Green certificate is issued by the national platform of the Ministry of Health and can also be requested to participate in public events and to move from areas possibly classified as "red zone" or "orange zone"..
For more information, ec.europa.eu. 
Condividi