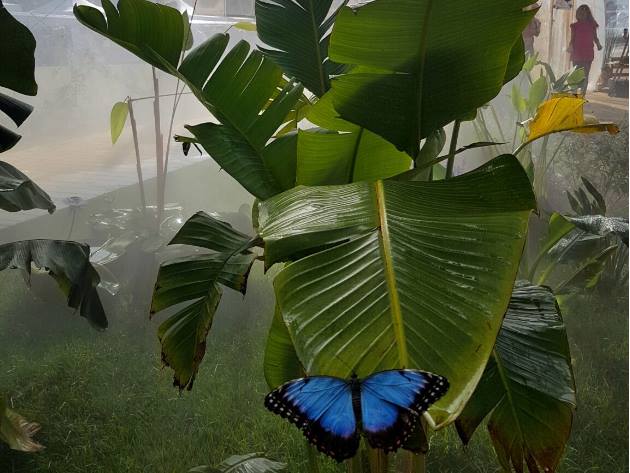 from 26 September 2020
to 31 December 2020
The Butterfly Eden is the new and evocative Butterfly House now open in the Botanical Garden in the heart of Rome. It is a modern and bright air-conditioned marquee, in which marvellous and colourful tropical butterflies and moths fly free in direct contact with visitors.
A unique experience, enriched by experienced biologists and naturalists who accompany the participants, describing them the natural elements - to observe, touch and know - the life cycle of the beautiful lepidopterans and the ecology: it is a kind of "exhibition" about butterflies, flowers, plants and small creatures never seen before, in a continuous change of scientific contents and different settings, depending on the season, realised combining the species, and the colours of the leaves and flowers of the splendid garden.
The cutting-edge project is created and managed by "Pandoracasanatura APS" - a recognized non-profit scientific association - and is based on research and popularization of science in outdoor education, with particular attention to the world of school.
More Info: butterflyeden.it
Photo credits Butterfly Eden Official Website
Condividi