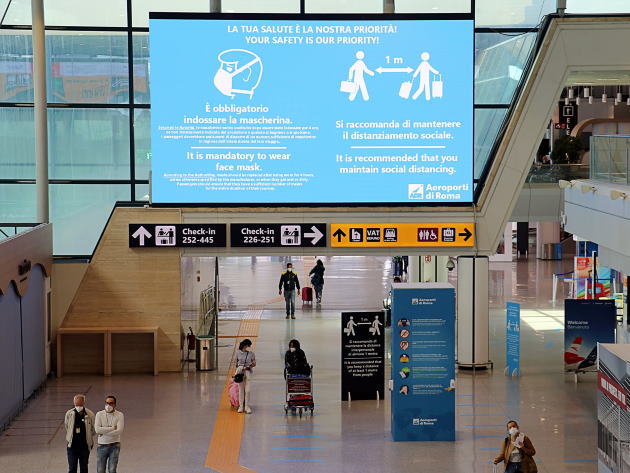 from 2 September 2020
to 30 November 2020
An important international recognition for Fiumicino and Ciampino airports, which comes after the Biosafety Trust Certification obtained in June and which testifies to the assiduous commitment of Aeroporti di Roma to the health and well-being of travelers and staff. The Roman airports were the first airports in the European Union, and third in the world, to receive the Airport Health Accreditation. 
Issued by Airports Council International (ACI), the association representing approximately 2,000 airports, the certification assesses how well airports' health measures align with the ACI Aviation Business Restart and Recovery guidelines and the recommendations of the ICAO Council Aviation Restart Task Force, along with industry best practices. The measures introduced following the COVID-19 pandemic were thus evaluated, for example cleaning and disinfection, the maintenance of physical distancing, the protections provided to staff, and communication to passengers. 
Since the beginning of the health emergency, Leonardo da Vinci and G.B. Pastine airports have launched a wide intervention plan that involved the sanitization of the airport perimeters, the restructuring of the areas inside the airport to ensure social distancing, the installation of over 300 gel dispensers and approximately 100 thermal scanners, the updating of service monitors and the installation of display screens in Italian and English with suggestions on the behavior to follow in the fight against COVID-19 pandemic. 
 
Condividi