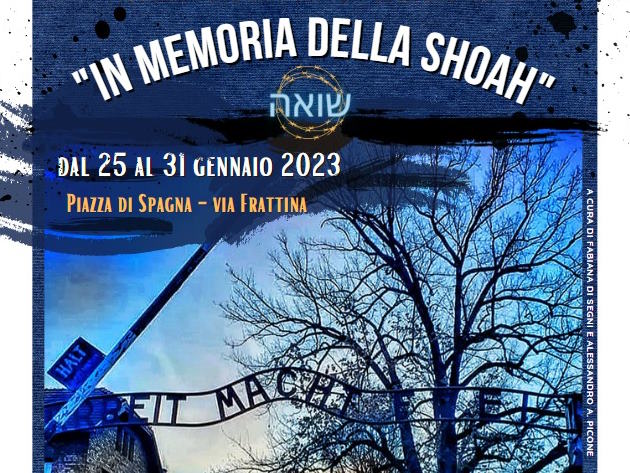 from 25 January 2023
to 31 January 2023
As part of the initiatives scheduled for the Week of Remembrance to commemorate the victims of the Holocaust and remember the anniversary of the liberation of the Auschwitz camp, an open-air photographic exhibition in the historic center of Rome, between Via Frattina and Piazza di Spagna, will recount the Nazi-fascism's horrors by reconstructing the historical stages that led to its development, with the aim of spreading memory through active participation.
Accompanied by didactic narrations and Anna Segre's lyrical texyts from the book "Judenrampe - gli ultimi testimoni", the 40 portraits dedicated to some of the Italian survivors, including Sami Modiano, Liliana Segre, Piero Terracina, Mario Limentani, Giuseppe and Marisa Di Porto, Giulio Amati, Sion Burbea, Fatina Sed, Alberto Sed, Arminio Wachsberger, and 20 other images of the Liberation on the eastern border illustrate the stories of the women and men who experienced firsthand the atrocity of the time.
Open from 26 to 31 January, the exhibition is sponsored by the Piazza di Spagna - Trinità dei Monti Association and Associazione commercianti via Frattina, under the patronage of Roma Capitale, the Lazio Region, the Jewish Community of Rome, the CDEC of Milan and numerous institutional and cultural entities, and has been curated by Fabiana Di Segni (Fatina Sed's niece) and Alessandro and Adriana Alferoni Picone.
Condividi