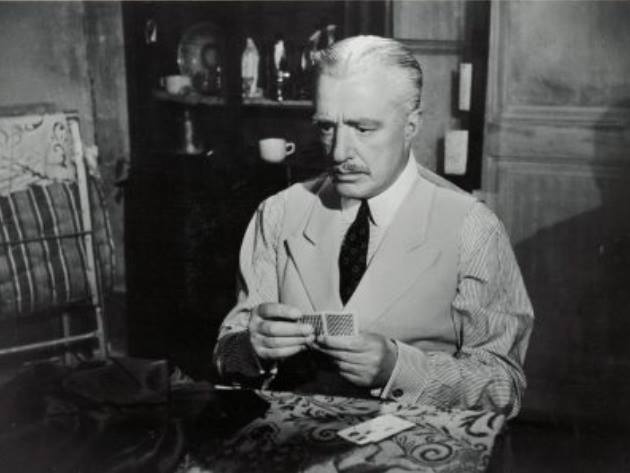 The Casa del Cinema in Rome hosts an exhibition that celebrates the 120th anniversary of the birth of the great actor and director. Vittorio De Sica - Ieri, oggi e domani is an artistic and suggestive narration from 1923 to 1974, the year of his death, through theatrical playbills, posters, film photo envelopes, images, magazines, and original brochures.
Realized by the Teatroantico Association and curated by Giulio D'Ascenzo and Elisabetta Centore, the free exhibition winds through the extraordinary career, theatrical and cinematographic, of the artist: from his theatrical debut in the 1920s to the beginnings of his activity as a film actor in 1932, with Mario Camerini's Gli uomini, che mascalzoni!; from his directorial debut in 1940 with Red Roses to great successes and Academy Awards.
Brilliant performer, exceptional director, De Sica was a true master of Italian cinema. With Federico Fellini, he was the only Italian director to win four Academy Awards with Sciuscià (1946), Bicycle Thieves (1948), Yesterday, Today and Tomorrow (1963) and The Garden of the Finzi Continis (1972). He created masterpieces and icons, directing magnetic and extraordinary performers. Among them are Anna Magnani (Teresa Venerdi, 1941) and Sophia Loren, with whom De Sica made numerous films, including Two Women (1962), which earned the splendid actress an Oscar.
Of 1974 is Il viaggio, his last film based on the novel by Luigi Pirandello. Vittorio De Sica distinguished himself in Italian comedy and drama. Together with Luchino Visconti and Roberto Rossellini, he is considered one of the founding fathers of Neorealism.
Photo: Vittorio De Sica, The Gold of Naples - Casa del Cinema Official Website
Informations
When
from 7 June 2021
to 4 July 2021
POINT (12.4874581 41.9110095)
Contacts
Facebook:
www.facebook.com/CasaDelCinema/
Instagram:
www.instagram.com/CasaDelCinema/
Telephone:
06 423601 - 060608 tutti i giorni dalle 9.00 alle 19.00
Twitter:
https://twitter.com/CasadelCinema
Web site:
www.casadelcinema.it
YouTube:
www.youtube.com/user/casadelcinemaroma
Condividi
Location
Vittorio De Sica – Ieri, oggi e domani, Largo Marcello Mastroianni, 1
Largo Marcello Mastroianni, 1
41° 54' 39.636" N, 12° 29' 14.8488" E