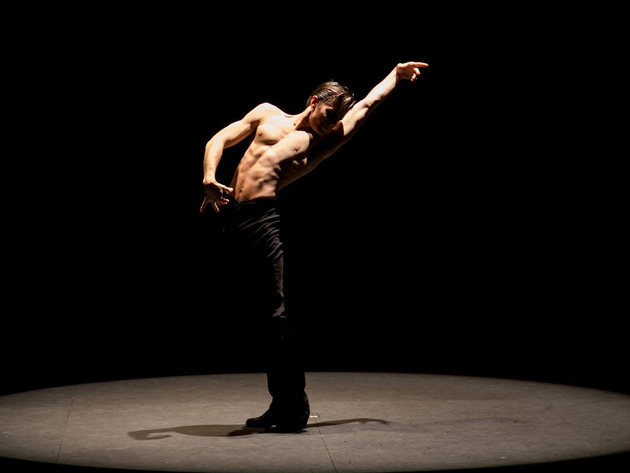 The famous Spanish dancer performs at the splendid Casa del Jazz in A night with Sergio Bernal, the show that immerses us in the heart of Iberian culture and the fascinating gipsy spirit.
The choreography by Bernal and Cue, to the music by Joaquin Turina, Manuel de Falla, Chano Dominguez, Pablo Sarasate, Daniel Jurado, Roberto Lorente and Maurice Ravel, bring to the stage all the beauty of classical dance, Spanish tradition and the passion of flamenco.
Between perfect solos and evocative pas de deux and pas de trois, the artist from Madrid is joined by dancers Jose Manuel Benitez and Miriam Mendoza, guitarist Daniel Jurado, cantaor (flamenco singer) Roberto Lorente, and percussionist Javier Valdunciel.
Program
Orgia
Chor: Sergio Bernal, Jose Manuel Benitez-Miriam Mendoza
Music: Joaquin Turina
Dancers: Sergio Bernal, Miriam Mendoza, Jose Manuel Benitez
Farruca El sombrero de tres picos
Chor: Antonio Ruiz Soler
Music: Manuel de Falla 
Dancer: Sergio Bernal 
Danza de la Buenaventura
Chor: Eduardo Martinez
Music: Simon Tapia – Colman
Dancer: Miriam Mendoza 
Obertura
Chor: Sergio Bernal
Music: Coetus
Dancer: Sergio Bernal 
La danza de los ojos verde
Chor: Jose Manuel Benitez-Sergio Bernal
Music: Chano Dominguez
Dancer: Jose Manuel Benitez, Sergio Bernal
Siempre Lorca – piece of music
Music: Daniel Jurado – Roberto Lorente
Text by Federico Garcia Lorca
Guitar: Daniel Jurado
Voice: Roberto Lorente
Percussion: Javier Valdunciel
El Último Encuentro 
Chor: Ricardo Cue 
Music: Alberto Iglesias 
Dancers: Miriam Mendoza Sergio Bernal 
Zapateado de Sarasate 
Chor: Antonio Ruiz Soler
Music: Pablo Sarasate 
Dancer: Jose Manuel Benitez
Solea por Bulerías 
Chor: José Manuel Álvarez 
Music: Daniel Jurado – Roberto Lorente
Guitar: Daniel Jurado
Voice: Roberto Lorente
Percussion: Javier Valdunciel
Dancer: Sergio Bernal 
Il Cigno
Chor: Ricardo Cue 
Music: Camille Saint-Saens 
Dancer: Sergio Bernal 
Bolero 
Chor: Ricardo Cue, Sergio Bernal 
Music: Ravel 
Dancer: Miriam Mendoza, Jose Manuel Benitez, Sergio Bernal 
A Daniele Cipriani Entertainment Production
Photo: Sergio Bernal Official Facebook
Informations
POINT (12.493969 41.873832)
Contacts
Email:
info@musicaperroma.it
Online purchase:
www.ticketone.it/event/i-concerti-nel-parco-casa-del-jazz-15302286/
Web site:
www.auditorium.com/evento/sergio_bernal_dance_company-25848.html
Timetables
2 settembre 2022
Ore 21.00
Condividi
Location
Sergio Bernal Dance Company - A night with Sergio Bernal, Viale di Porta Ardeatina, 55
Viale di Porta Ardeatina, 55
41° 52' 25.7952" N, 12° 29' 38.2884" E