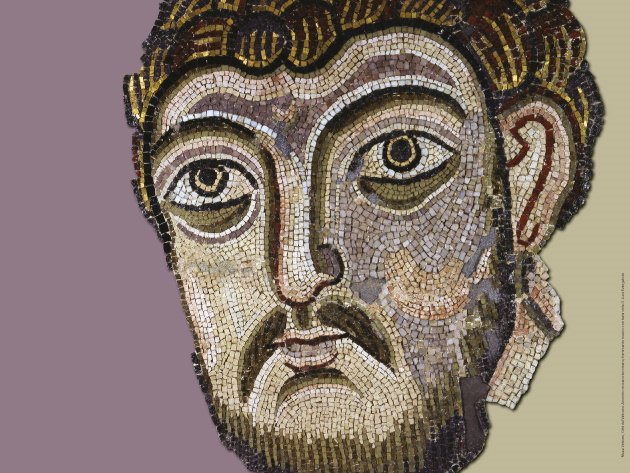 Hidden by lavish Renaissance palaces, Baroque squares and churches, sacrificed by works to unearth ancient monuments, medieval Rome is often unjustly neglected, seeming to re-emerge only here and there in an imposing tower, a bell tower, a cloister, or in some decoration reused in later centuries.
The lost face of the city between the 6th and 14th centuries and the legacy of the medieval phase of the city's history are at the center of the exhibition hosted at the Museo di Roma in Palazzo Braschi, promoted by Roma Culture, Sovrintendenza Capitolina ai Beni Culturali in collaboration with Sapienza University of Rome - Dipartimento di Storia Antropologia Religioni Arte Spettacolo. The exhibition is organized into 9 sections, with more than 160 works including mosaics, frescoes and movable works, from public collections and places of worship, as well as from prestigious museum institutions such as the Vatican Museums.
The discovery of the medieval city starts from its most iconic places, such as basilicas and palaces, but also dwells on the local environmental context, now profoundly modified, such as the course of the Tiber River with ports and bridges where urban life and activities took place. The immersion in the reality of the Roman Middle Ages is then deepened by examining the rich patronage of popes and cardinals, the activity of artists and workshops, and the city's appeal as an indispensable pilgrimage destination even for kings and emperors. Finally, rich didactic apparatuses contribute to illustrate the pivotal role Rome played in Christian and medieval Europe.
Informations
When
from 21 October 2022
to 16 April 2023
POINT (12.472846 41.897028)
POINT (12.4730975 41.8977819)
Contacts
Web site:
www.museodiroma.it/mostra-evento/roma-medievale-il-volto-perduto-della-citt
Timetables
From 21 October to 5 February 2023
Tuesday to Sunday 10.00 - 19.00 hrs.
24th and 31st December 10.00 - 14.00
Last entrance one hour before closing
Closed on: Monday and 25 december
Before planning the visit, CONSULT THE NOTICES
Condividi
Locations
Roma medievale. Il volto perduto della città, Piazza di San Pantaleo, 10
Piazza di San Pantaleo, 10
41° 53' 49.3008" N, 12° 28' 22.2456" E
Roma medievale. Il volto perduto della città, Piazza Navona, 2
41° 53' 52.0152" N, 12° 28' 23.1528" E