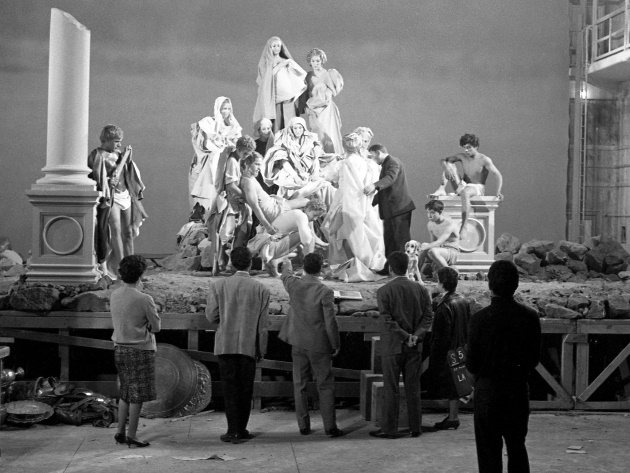 One hundred years after its birth, MAXXI, Palazzo delle Esposizioni, and Palazzo Barberini dedicate an important exhibition project to Pier Paolo Pasolini, a writer, poet, director, screenwriter, journalist, playwright, and among the greatest intellectuals of the twentieth century.
Inspired by the phrase spoken by Chiron in the film Medea (1969), Tutto è santo investigates the divine nature of things from different angles to outline what Pasolini considered sacred. According to him, the world of the underclass was archaic and cloaked in religiosity and opposed to the hero of a rational, secular, bourgeois, and neo-capitalist world.
The artist is the protagonist of three different exhibitions, hosted in the three museums, which presents disciplines, media, original works, and archival documents following three independent lines of study. These lines are complementary to stimulate new reflections on Pasolini's production and the cultural influence he exerted on the gaze of the beholder from the 21st century.
At MAXXI, the Pasolinian work is filtered through the voices of contemporary artists, whose works evoke the political commitment of the author and the analysis of the inspiring social content of his productions.
His dedication to public life and keenness in observing the dynamics of power made Pasolini an inspiration for many generations of artists who have looked to his example to outline their research.
The themes of the exhibitions are the people's genuineness that becomes sacredness, the disappearance of the suburbs, the effects of media consumption on the general public, the great powers as disruptive forces of the present, and the voice of the artist as an act of protest and prophecy.
Photo: MAXXI official website
Informations
When
from 16 November 2022
to 28 May 2023
POINT (12.4652138 41.9277884)
Contacts
Online purchase:
https://maxxi.archeoares.it
Web site:
www.maxxi.art/events/pier-paolo-pasolini-tutto-e-santo
Timetables
From November 16, 2022 to March 12, 2023
Tuesday to Sunday from 11 to 19
Monday closed
Condividi
Location
Pier Paolo Pasolini - Tutto è Santo. Il Corpo Politico, Via Guido Reni, 4 A
41° 55' 40.0368" N, 12° 27' 54.7704" E