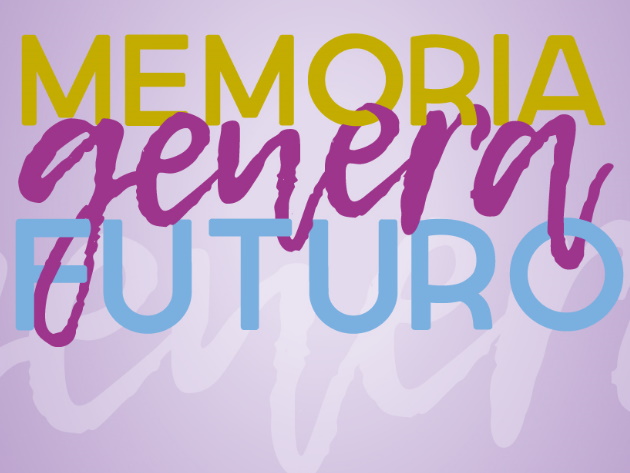 Rome celebrates Remembrance Day with Memoria Genera Futuro to cultivate the memory of that 27 January 1945, when the Soviet army entered the Auschwitz concentration camp and the whole world learned of the horror of the Shoah and of the deportation, imprisonment, and death in Nazi concentration camps of Sinti and Roma, homosexuals, Jehovah's Witnesses, soldiers and political opponents from all over Europe.
The extensive program for Remembrance Day 2023 offers a large number of events scattered throughout the city, including exhibitions, meetings, book presentations, school events, concerts, shows, and film screenings.
Memoria genera Futuro is also an opportunity to remember the resistance, struggle, and courage of those who have dedicated their lives to bearing witness to the tragic events of this sad page in the history of the 20th century and to sensitize the young generations and others, to the memory and solidarity.
This year the celebrations kicked off with a first appointment already on 18 January with the inauguration of ZAKHOR/Ricorda. The Civic Museums of Rome and memory through art, an exhibition project promoted by Roma Culture, the Capitoline Superintendency for Cultural Heritage, the Embassy of Israel in Italy, and the Jewish Community of Rome in collaboration with the Italy–Israel Foundation for Culture and the Arts.
The project displays six video installations that reproduce, in six civic museums, the works on the Shoah by as many contemporary Israeli artists: Boaz Arad - The Nazi Hunters Room at the Centrale Montemartini, Vardi Kahana - Three Sisters at the Ara Pacis Museum, Dani Karavan - Man walking on railways al Museum of Rome – Palazzo Braschi, Simcha Shirman - Whose Spoon Is It? at the Museum of Roma in Trastevere, Micha Ullman - Second Home. Jerusalem - Rome at the Modern Art Gallery and Maya Zack - Counterlight at the Giovanni Barracco Museum of Ancient Sculpture.
Memoria Genera Futuro is an initiative promoted by Roma Capitale, Assessorato alla Cultura, with the coordination of Dipartimento Attività Culturali, in collaboration with Istituzione Sistema Biblioteche Centri Culturali and the other institutions of the technical table for contemporary cultural production: Fondazione Musica per Roma, Azienda Speciale Palaexpo, Fondazione Teatro dell'Opera di Roma, Associazione Teatro di Roma -Teatro Nazionale, Sovrintendenza Capitolina ai Beni Culturali.
Also participating: Embassy of Israel in Italy, UCEI - Union of Italian Jewish Communities, Jewish Community of Rome, Shoah Museum Foundation, Italy-Israel Foundation for Culture and the Arts, Goethe Institut, the Associazioni di Casa della Memoria e della Storia.
Communication by Zètema Progetto Cultura.
Informations
When
from 23 January 2023
to 30 January 2023
Contacts
Facebook:
www.facebook.com/cultureroma
Instagram:
www.instagram.com/cultureroma
Telephone:
060608 tutti i giorni ore 9.00-19.00
Twitter:
https://twitter.com/culture_roma
Web site:
https://culture.roma.it/manifestazione/memoria-genera-futuro-2023
Timetables
Dal 23 al 30 gennaio 2023
Condividi