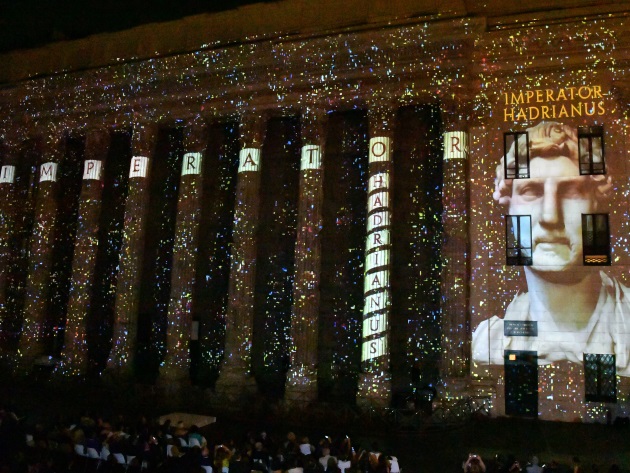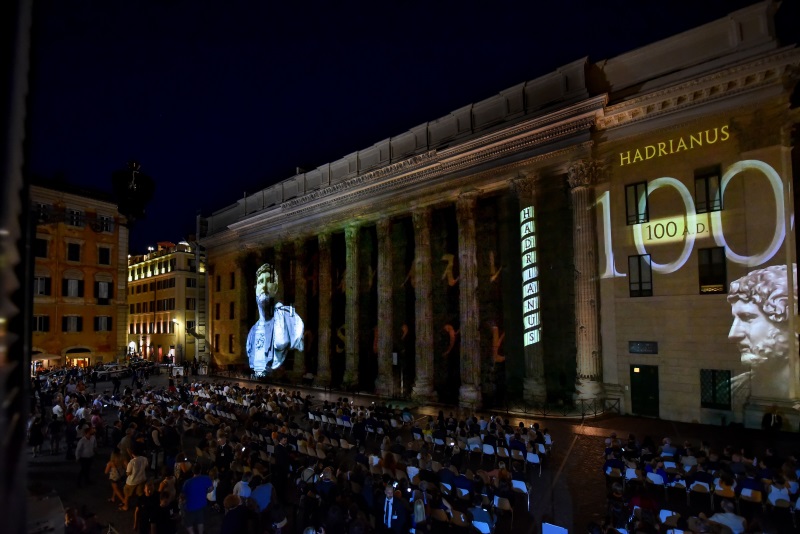 The light show on the suggestive Temple of Hadrian is back: every evening, at nightfall, in Piazza di Pietra, you can experience twelve minutes of intense emotions.
The colonnade of the Temple suddenly lights up thanks to the play of lights, sounds and images created by Paco Lanciano, physicist, scientist and great popularizer of Roman history, who has already put his signature on other successful multimedia shows in the capital, such as Viaggio nei Fori (Journeys through Ancient Rome) - in collaboration with Piero Angela - and Welcome to Rome.
The fascinating multi-projection, through the use of six synchronized projectors, reconstructs the birth, destruction, pillage and reuse of the temple, until it became the seat of the Chamber of Commerce.
"Luci su Adriano" is a project of Rome Chamber of Commerce, created in collaboration with the Italian Patent and Trademark Office and Soprintendenza Speciale Archeologia, Belle Arti e Paesaggio di Roma: a new element of attraction, free and permanent, as a gift to the city.
Informations
Contacts
Email:
ufficiostampa@innovacamera.it
Web site:
www.rm.camcom.it/pagina1519_luci-su-adriano.html
Timetables
Ogni sera al tramonto uno spettacolare gioco di luci e suoni.
Condividi
Location
Luci su Adriano, Piazza di Pietra
41° 53' 59.784" N, 12° 28' 44.9544" E