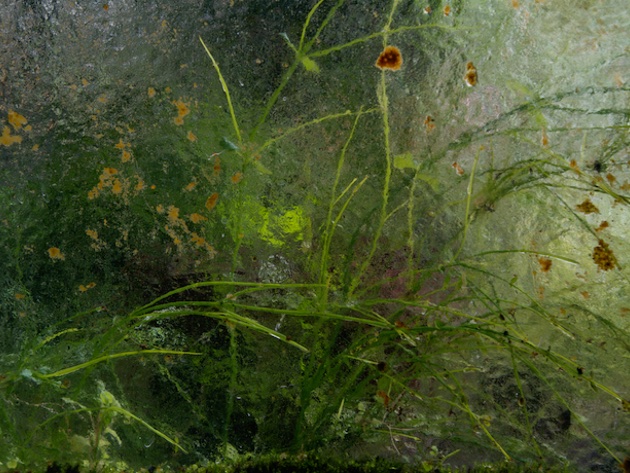 The Galleria del Cembalo, a large exhibition space inside Palazzo Borghese between Piazza di Spagna and the Tiber, presents La vie en vert, a photographic exhibition by Karmen Corak, an Italian artist of Slovenian origin who studied Graphic Arts in Croatia and Conservation and restoration of works of art on paper in Italy, Japan and Austria.
Shot in botanical gardens in Italy, Slovenia, Germany, France, China and Japan, Karmen Corak's photographs demonstrate a passionate love of gardens and nature, along with a deep interest in traditional Far Eastern culture. In fact, it is from Japan, precisely from the island of Shikoku, that the washi paper comes, the traditional Japanese paper, ideal for printing these images. The nature portrayed in Karmen Corak's photographs is born from a landscape contemplation centered on the oriental concept of impermanence, of the fading of the landscape, which leads to reflection on its poetic value. The images suggest a spirituality closely connected with the landscape and an inner relationship with them, based on the value of memories.
Karmen Corak lives and works between Rome and Venice; she worked at GNAM, at the Academy in Venice and still works at Chalcography in Rome as a restorer of paper and ancient prints. He participates in group exhibitions in China, Korea, Croatia, France, Germany, Japan, Italy, Russia, Slovenia, Spain, Hungary and the USA. He has participated with personal exhibitions in the various editions of the International Photography Festival in Rome and has received international awards in Fine Art Photography in Paris, Malaga and Berlin.
Photo credits: courtesy of the Galleria del Cembalo official site
Informations
When
from 7 December 2022
to 3 February 2023
POINT (12.4767406 41.9037636)
Contacts
Web site:
www.galleriadelcembalo.it/ita/la-vie-en-vert
Timetables
Dal 7 dicembre 2022 al 3 febbraio 2023
da mercoledì a venerdì dalle 15.30 alle 19.00
sabato dalle 11.00 alle 19.00
oppure su appuntamento
Condividi
Location
La vie en vert, Largo della Fontanella di Borghese, 19
Largo della Fontanella di Borghese, 19
41° 54' 13.5504" N, 12° 28' 36.2676" E