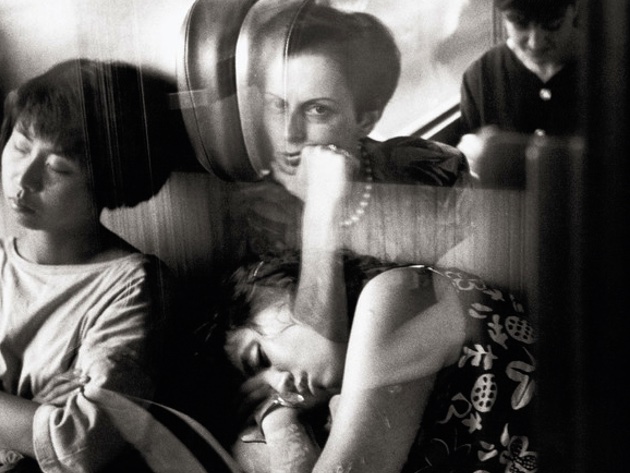 The title of the exhibition that opens at MAXXI takes up that of a famous book from 1970 edited by Cesare Colombo, "The eye as a profession", a photographic anthology dedicated to Gianni Berengo Gardin, a great master of photography as reportage and social investigation.
Along the way of the exhibition, which presents over 150 photographs, even unpublished, clearly emerges a "craftsmanship" approach to photographic practice by this great master. In all the photographs we find the deep social, cultural and landscape transformations that have taken place in our country from the second post-war period to today. The places portrayed are often those of the world of work, where Berengo Gardin makes manycreportages for Alfa Romeo, Fiat, Pirelli, and above all Olivetti, or of everyday life. From the first shots in the 1950s of a poetic and melancholic Venice, we move on to an industrial Milan, of workers' struggles and intellectuals (on display, among others, the portraits of Ettore Sotsass, Gio Ponti, Ugo Mulas, Dario Fo), from the 1968 Biennale contest, to L'Aquila hit by the earthquake or to the MAXXI under construction in 2009.
Or the photos of psychiatric hospitals published in 1968 in the volume Morire di classe (Dying of class), created together with Carla Cerati in which the images documenting for the first time the conditions inside many institutes throughout Italy. The book also contributed significantly to the movement of opinion that led in 1978 to the approval of law 180 for the closure of asylums. Gypsy culture also find space in Berengo Gardin's photographs, especially choral themes such as parties and ceremonies.
What is most striking about his shots is the power of his narrative ability, which makes his photographs not mere descriptions of reality, but stories of real life.
Photo credits: courtesy of MAXXI Museum official site
Informations
When
from 4 May 2022
to 18 September 2022
POINT (12.4652138 41.9277884)
Contacts
Facebook:
www.facebook.com/museomaxxi
Hashtag:
#GianniBerengoGardin
Instagram:
https://instagram.com/museomaxxi/
Online purchase:
https://maxxi.archeoares.it/
Twitter:
https://twitter.com/Museo_MAXXI
Web site:
www.maxxi.art/events/gianni-berengo-gardin-occhio-come-mestiere/
YouTube:
www.youtube.com/user/MuseoMAXXI
Timetables
Tuesday to Friday 11 – 19
Saturday and Sunday 10 – 19
Monday closed
the ticket office is open until 1 hour before the Museum closing
Condividi
Location
L'occhio come mestiere, Via Guido Reni, 4 A
41° 55' 40.0368" N, 12° 27' 54.7704" E