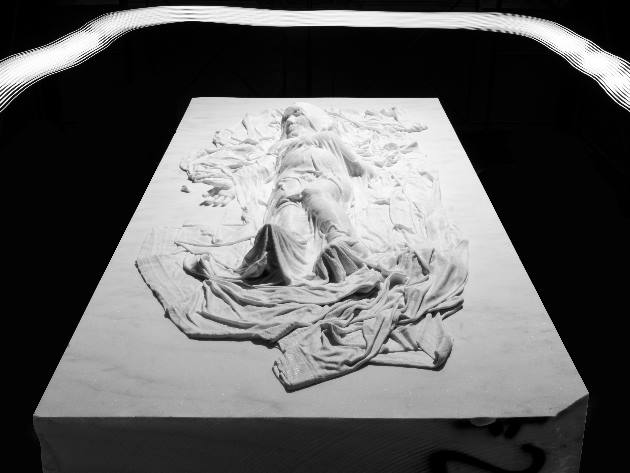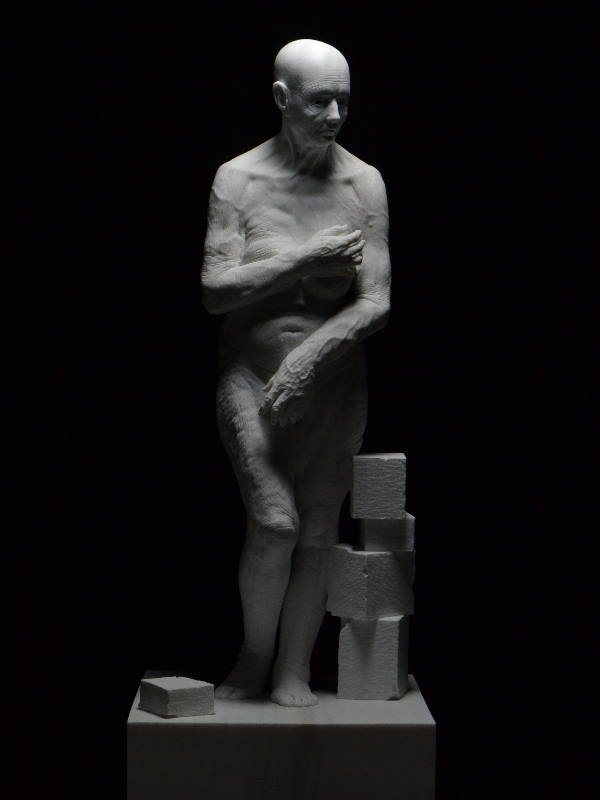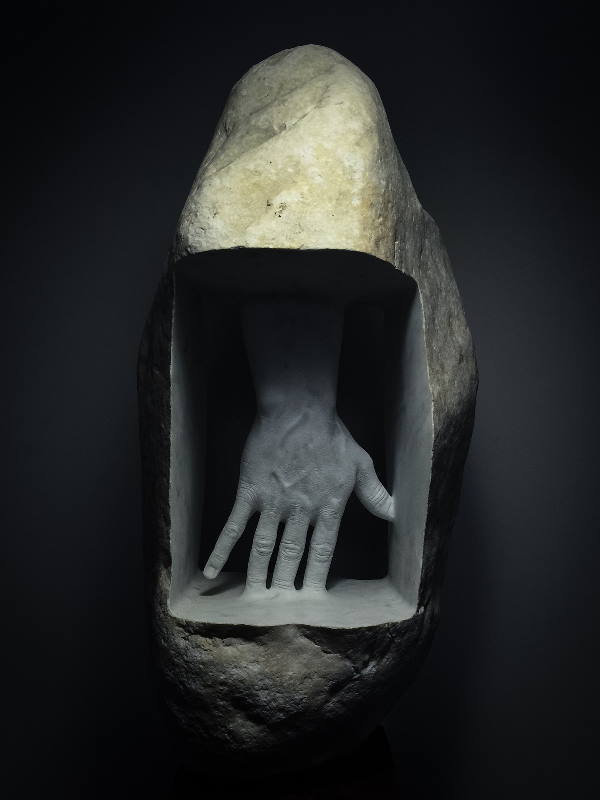 Palazzo Bonaparte hosts the first great exhibition of the contemporary sculptor, a true rock star of art, famous throughout the world as "The Social Artist".
Jago, pseudonym of Jacopo Cardillo, is a refined artist much appreciated by the public, whose talent combines creativity, extraordinary communication skills and Michelangelo's references. People participate in his work thanks to the direct streaming, video and social media networks through which he shares the production process of his works.
On display are 12 works: small sculpted river stones (from Memoria di Sé to Excalibur), monumental sculptures of more recent realisation, such as the Pietà, and more mediatic works, such as Habemus Hominem, which reveal the sculptor modern genius and the link between tradition and contemporary. The first evidence is the excavation on large stones collected in the bed of a river on the slopes of the Apuan Alps, an intense depiction of a personal and human story. The nudity of the Pontiff emeritus is astonishing, whereas a surprising Venus is stripped of youthful perfection and beauty ideals. Figlio Velato (The Veiled Son) shows the present and its tragedies linked to the pain depicted in the Pietà (The Pity). Untied from history is Apparato Circolatorio, the replica of the heartbeat sequence.
Palazzo Bonaparte is also transformed into an artist's studio: Iago will give life to his next large-scale work, involving visitors in the creative process.
Born in 1987, Jago boasts an extraordinary career that has earned him prestigious awards and recognitions. Among these are the Pontifical Medal in 2010, the Gala de l'Art prize of Monte Carlo in 2013, the Pio Catel in 2015, the Arte Fiera public award in 2017, and the investiture as Mastro della Pietra at MarmoMacc in 2017. Furthermore, his The First Baby was the first marble work to be sent to the International Space Station on the occasion of the 2019 ESA - European Space Agency Beyond mission.
The exhibition is produced and organized by Arthemisia and Jago Studio and curated by Professor Maria Teresa Benedetti.
Image: Figlio Velato, 2019, Marmo, 200x100x50 cm, Chiesa di San Severo fuori le mura (NA), Photo by Alessio Li Volti 
Informations
When
from 12 March 2022
to 28 August 2022
POINT (12.48187 41.89697)
Contacts
Email:
info@arthemisia.it
Online purchase:
www.ticket.it/jagoroma
Web site:
www.mostrepalazzobonaparte.it/mostra-jago
Web site:
Visite didattiche www.mostrepalazzobonaparte.it/didattica-jago.php
Timetables
From 12 March to 3 July 2022 - extended until 28 August
Monday to Friday 9.00am - 7.00pm
Saturday and Sunday 9.00 - 21.00
(the ticket office and the entrance close one hour earlier)
Condividi
Location
Jago. The Exhibition, Piazza Venezia, 5
41° 53' 49.092" N, 12° 28' 54.732" E