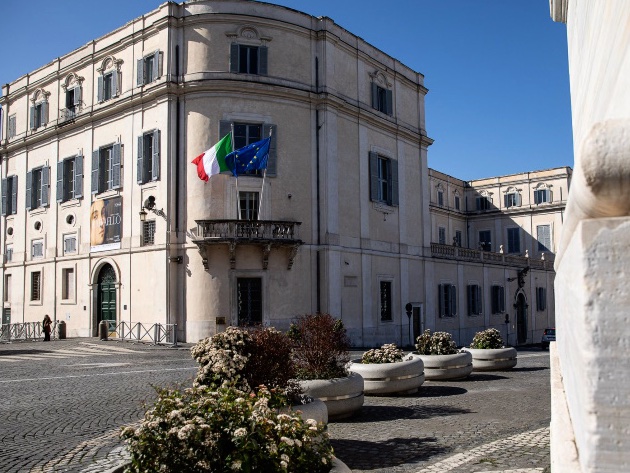 The exhibition Freed Art 1937-1947. Masterpieces saved from the war, opens at the Scuderie del Quirinale. Curated by Luigi Gallo and Raffaella Morselli the exhibition is  organized by the Scuderie in collaboration with the Galleria Nazionale delle Marche, the ICCD - Central Institute for Cataloging and Documentation and the Luce Archive - Cinecittà.
Over one hundred masterpieces saved during the Second World War are on display, as well as a vast documentary, photographic and sound panorama – brought together thanks to the collaboration of forty museums and institutes – which tell us about a dramatic moment for our country but, at the same time, a founding one for a new civic consciousness. In fact, the exhibition highlights the decisive action of many Superintendents and officials of the Fine Arts Administration who, assisted by art historians and representatives of the Vatican hierarchies, were protagonists of a great undertaking to safeguard our immense and fragile artistic - cultural heritage. 
Among these we remember Giulio Carlo Argan, Palma Bucarelli, Emilio Lavagnino, Vincenzo Moschini, Pasquale Rotondi, Fernanda Wittgens, Noemi Gabrielli, Aldo de Rinaldis, Bruno Molajoli, Francesco Arcangeli, Jole Bovio and Rodolfo Siviero: all people who, aware of the impending threat on the works of art, they lined up in the front line to avoid irreparable losses. 
Photo credits: courtesy of turismo roma official site
Informations
When
from 16 December 2022
to 10 April 2023
POINT (12.4867468 41.8986567)
Contacts
Email:
info@scuderiequirinale.it
Email:
gruppi@vivaticket.com
Facebook:
www.facebook.com/ScuderieQuirinale
Instagram:
www.instagram.com/scuderiequirinale
Online purchase:
https://scuderiequirinale.vivaticket.it
Telephone:
02 92897722 prenotazioni visite e laboratori
Twitter:
www.twitter.com/Scuderie
Web site:
www.scuderiequirinale.it
YouTube:
www.youtube.com/user/ScuderieQuirinale
Timetables
16 dicembre 2022-10 aprile 2023
tutti i giorni dalle ore 10 alle ore 20 (ultimo ingresso ore 19)
Prenotazione consigliata per i visitatori singoli
Prenotazione obbligatoria per i gruppi
Condividi
Location
Arte liberata 1937-1947. Capolavori salvati dalla guerra, Via 24 Maggio, 16
41° 53' 55.1652" N, 12° 29' 12.2892" E