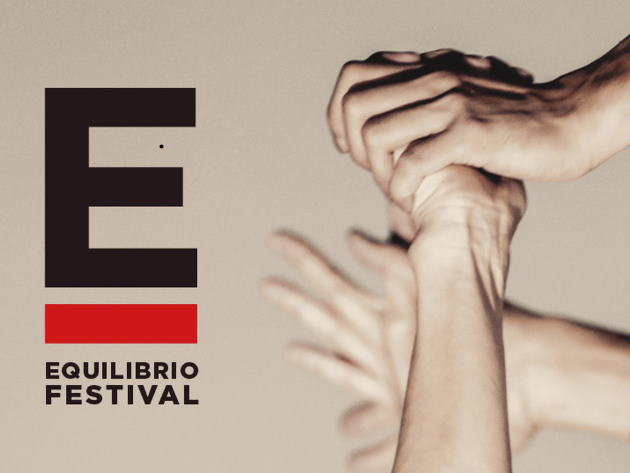 Seven evenings, ten dance companies, five female and three male choreographers, three golden lions, a composer, four Italian premieres ... Equilibrio is the festival dedicated to contemporary dance that brings the best international choreographers to the Auditorium Parco della Musica, hosting prominent names on the European scene.
After the pre-opening at the Teatro Argentina with Transverse Orientation by the Greek choreographer Dimitris Papaioannou, two events will inaugurate the festival at the Auditorium: the flash mob Re: Rosas! in the Cavea and the Italian premiere Promise by the Israeli choreographer Sharon Eyal with the Tanzmainz company. An Italian premiere is also Oskara, on 22 February, with the traditional Basque company Kukai Dantza. Its choreography is by the iconic Marcos Morau, one of the most anticipated international names along with that of the French Maguy Marin. The queen of the nouvelle danse française presents two plays to the public: Unwelt (on 16 February) and Duo D'Eden, an intense and poetic piece performed by two dancers from the MM Contemporary Dance Company, on February 24.
On the same evening of 24 February, the Collettivo Cinetico led by Francesca Pennini will interpret In a Landscape, the third chapter of the Dialoghi project composed by the Golden Lion Alessandro Sciarroni. By Alessandro Sciarroni is also Joseph Kids, a show for all families in reruns at 11 and 17 on Sunday 20. The ironic Silvia Gribaudi with the performance R.OSA - 10 esercizi per nuovi virtuosismi and Cristiana Morganti with Another Round for Five will be the protagonists, respectively, of the evenings of 17 and 19 February.
The closing evening of the festival will also consist of two shows. At 6 pm, the Italian premiere Carbon Song Cycle is an original creation for Equilibrio: the music is composed by the American performer and singer Pamela Z, interpreted by the PMCE - Parco della Musica Contemporanea Ensemble with the musical direction of Tonino Battista, and with the choreographic performance by Francesca Pennini of Collettivo Cinetico. At 9 pm the grand finale is with Triple, the three-part show by American choreographer Richard Siegal, one of the most innovative choreographers on the current scene, performed by his company Ballet of Difference.
The festival program includes films and documentaries that tell the story of the choreographers and shows featured in the review: "Maguy Marin – L'urgence d'agir" by French director David Mambouch; "Oskara" by Pablo Iraburu and Iñaki Alforja; and "Draw a line - Richard Siegal and the Ballet of Difference" by German director Benedict Mirow. Finally, a new feature of the 2022 edition is the Notte a Teatro workshop, for children between 7 and 12 years old: an entire night in the Auditorium, between Saturday 19 and Sunday 20 February, dedicated to dance and theatrical technique experiments in the company of performer Marco D'Agostin.
Informations
When
from 12 February 2022
to 26 February 2022
POINT (12.4751908 41.9291165)
Contacts
Email:
info@musicaperroma.it
Telephone:
0039 06 80241281
Web site:
http://www.auditorium.com/rassegna/equilibrio-25155.html
Condividi
Location
Equilibrio 2022, Viale Pietro De Coubertin, 30
Viale Pietro De Coubertin, 30
41° 55' 44.8212" N, 12° 28' 30.6876" E