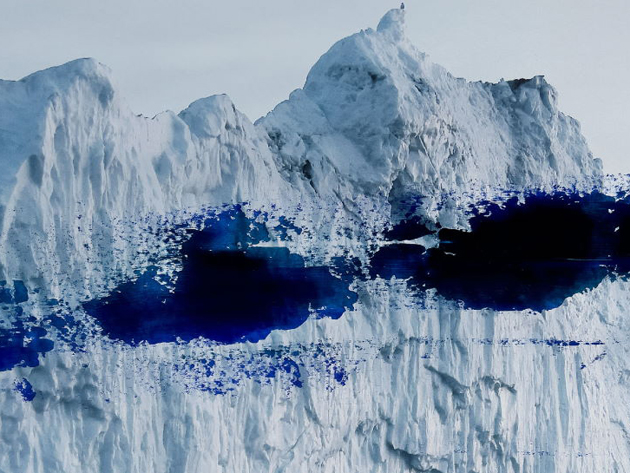 The exhibition takes its name from a fringed coastal area three hundred kilometres from the Polar Arctic Circle, known for its floating iceberg masses.
Presented for the first time in Italy, it is an expression of synthesis between the photographic and pictorial language of artist Olaf Wipperfürth.
The process is extensive: the artist works by applying several layers of acrylic paint to the image, which is photographed several times until he achieves a material abstraction that goes beyond pure two-dimensionality. He observes the changing nature, he is in search of the mystery of the sacred, of an absence-presence, of a mystical landscape. He finds a relationship between the fragility of the environment and the transience of the brushstroke.
Each iceberg embodies the evolution of our planet, a collection of geological memories that necessarily leads to profound reflection.
Informations
When
from 13 July 2022
to 25 September 2022
POINT (12.488375 41.919508)
Contacts
Web site:
www.museocivicodizoologia.it/mostra-evento/disko-bay-olaf-wipperf-rth
Timetables
13 July 2022 to 25 September 2022
Tuesday to Sunday from 09.00 to 19.00
last entrance one hour before closing time
Closed on Mondays
Before planning the visit, CONSULT THE NOTICES
Condividi
Location
Disko Bay. Olaf Wipperfürth. Photography and Painting, Via Ulisse Aldrovandi, 18
Via Ulisse Aldrovandi, 18
41° 55' 10.2288" N, 12° 29' 18.15" E