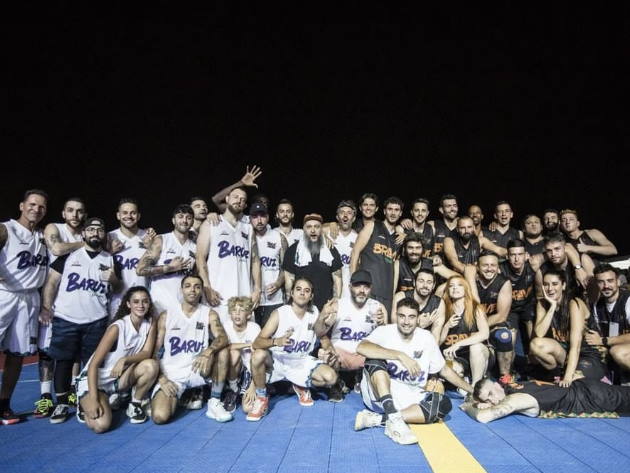 The event, which involves personalities from the world of sport, cinema, culture and music in a traditional basketball match with the aim of promoting sporting activity and charity projects, returns in its 3rd edition in the Colle Oppio Playground.
For the first time, the Celebrity Game takes place over two days: on Friday, 26 May, on the schedule are the finals of the Roma School Basket Cup 3x3, a project by the Italian Basketball League 3x3, in collaboration with the Ministry of Education. The event, aimed at all middle and high schools in the city, sees 500 students from the Roman municipalities face each other.
The second day, Saturday, 27 May, is dedicated to traditional 5v5 basketball. Three Solidarity Matches are on the schedule: the Italian Federation of Deaf Sports Match, the Special Basket Match and the Wheelchair Basketball Match. Following is the Celebrity Game, a basketball match between two teams composed of artists, musicians, singers, actors, directors, producers, professional athletes and television hosts. Among the over forty participating guests are Carl Brave, Noemi, Vignali, Gregorio Paltrinieri, former NBA champion Linton Johnson, Massimiliano Rosolino and many others.
Informations
When
from 26 May 2023
to 27 May 2023
Contacts
Mobile phone:
346 6603399
Timetables
From 26 May 2023 to 27 May 2023
Condividi