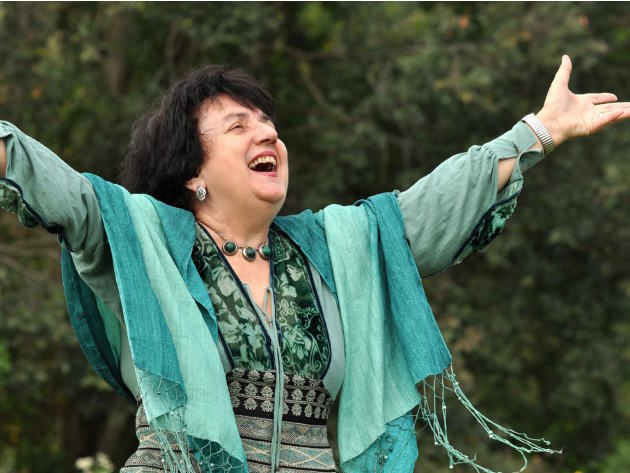 Born in Dublin but but with Italian citizenship, Kay McCarthy is considered the ambassador of traditional Irish music in Europe. Studded with successes, her musical career began in the 1970s with her performances at Rome's legendary Folkstudio and the recording of her first album Róisín Dubh (1978) for Fonit Cetra.
The key to her success with audiences, both in Italy and abroad, is the unmistakable, refined and expressive style, far removed from fashions and market standards, that for more than forty years has distinguished her varied repertoire, among the most interesting in today's Irish music scene and consisting of melancholy ballads, songs inspired by themes of social denunciation and engaging dances, performed together with her group The Kay McCarthy Ensemble.
The concert hosted in the Sala Borgna of the Auditorium Parco della Musica Ennio Morricone is also an occasion to celebrate, albeit two days late, St. Patrick, the noble civis romanus who in the 5th century converted the then inhabitants of Ireland to the Christian religion. Officialized in the liturgical calendar as early as the 17th century and set on 17 March, the date of the saint's death, the feast day is now celebrated all over the world, with events and demonstrations centered on Ireland and green color (the island's color).
Informations
POINT (12.4751908 41.9291165)
Contacts
Email:
info@musicaperroma.it
Web site:
www.auditorium.com/it/event/kay-mccarthy/
Condividi
Location
​Kay McCarthy, Viale Pietro De Coubertin, 30
Viale Pietro De Coubertin, 30
41° 55' 44.8212" N, 12° 28' 30.6876" E