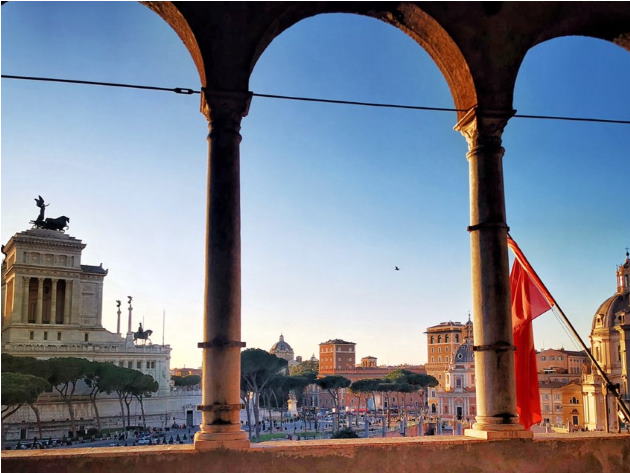 Discovering a different side of Rome or rediscovering places we already knew by observing them in a new light: the FAI - Fondo Ambiente Italiano's delegation of Rome welcomes all art lovers on Saturday 29 February at the House of the Knights of Rhodes, a rare and little known architectural treasure. 
A team made of FAI volunteers will accompany the visitors (with no admission fees) inside the large complex, built on the ruins of a portion of the Forum of Augustus. It's a journey through the centuries, leafing through the pages of history, from the Roman age to modern times. 
The colossal statues of the Caryatids from the Forum of Augustus; the Palatine Chapel, built over a Republican Domus; the Renaissance halls overlooking the great wall built by Augustus to separate his forum from the popular area of Suburra: these are just some of the wonders of the House of the Knights of Rhodes.
Amazing is also the fifteenth-century Loggia, frescoed with animals, exotic birds, and trees, and with an unforgettable view of the Forums, the Capitol, the Victorian, Piazza Venezia, and the medieval Torre delle Milizie.
More details here. 

Condividi