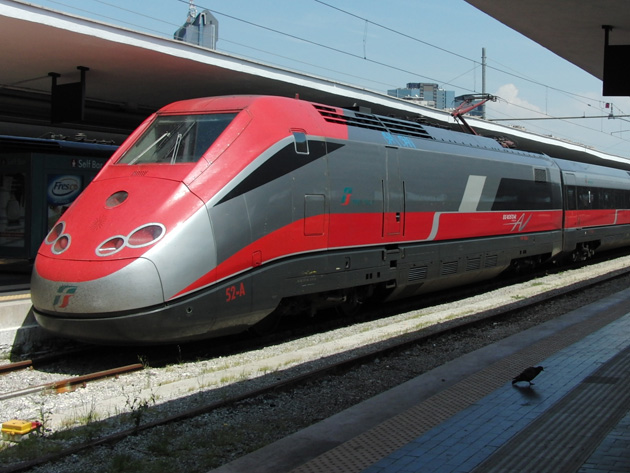 Termini Station is a key railway  junction for the city and for the whole country: about 800 trains leave here each day for every Italian city.
In Termini Station you may find a variety of services such as a Tourist Information Point, rent a cars, left luggage, banks, changes, toilets and lost and found, as well as clothes shops, book and music shops, accessories, shoe shops, toy shops, hi-tech, ideas for presents, glass and cosmetics shops, tobacco shops. In Termini Station Metro Line A and B have their junction.
Outside the station you can find Roma Capitale taxi recognizable by their white color ,their writing TAXI on the car roof and the symbol of Roma Capitale on the forward doors.
Thanks to the High Speed Service, for example, Milan can be reached in about 3 hours!
There are also several secondary stations situated in various parts of the city (Tiburtina, Ostiense, Trastevere, Tuscolana…).
For further information and for the timetable of the trains www.trenitalia.it