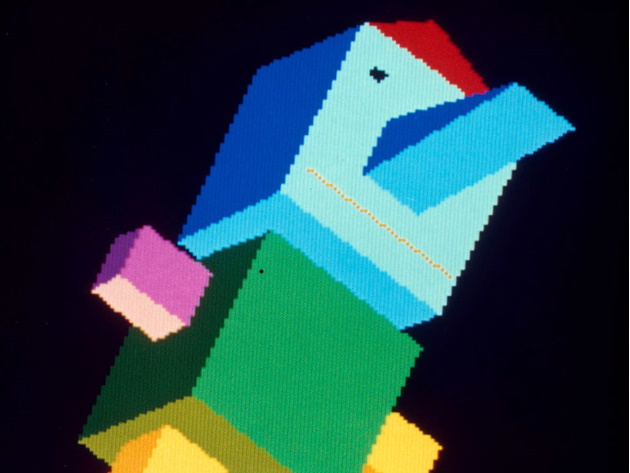 A continuous search for beauty and innovative solutions was the guiding thread of the work of Guido Vanzetti, a great photographer who, over forty years ago, was also a pioneer of computer graphics in Italy. 25 years after his death, the Istituto Superiore di Fotografia in Rome and the Spazio_duale cultural association present his talent and endless creativity with the first personal exhibition dedicated to him, hosted inside the historic Pastificio Cerere of San Lorenzo.
From the portraits of the most famous Italian young artists to fashion photography, passing through the different techniques used for advertising and album covers, his innovative vision and ability to experiment were able to revolutionize the language of graphic arts and visual communication. In the Sixties and Seventies, he experimented with the first solarized photos, the multi-vision in giant format (27 screens and 54 slide projectors controlled by 27 control units), and the so-called "checkered photos" that simulate a pixel effect. Shortly thereafter, in the early Eighties, his passion for information technology gave birth to his adventure with computer graphics: a journey that led him to carry out the first animation experiments completely produced on the computer, such as the "Pixnocchio" film.
On display, there are over 50 original photographs of many Italian stars – from Patty Pravo to Luigi Tenco, from Ornella Vanoni to Paola Pitagora – fashion shots, posters, covers and video installations dedicated to his works in computer graphics, up to the Silicon Graphic IRIS 1000 computer used by Vanzetti for its graphics animations.
Informations
When
from 22 January 2020
to 28 February 2020
POINT (12.516082 41.8993)
Contacts
Facebook:
www.facebook.com/ISFCI.Istituto.Superiore.di.Fotografia/
Web site:
www.spazioduale.it/project/guido-vanzetti/
Timetables
22 gennaio 9.30 – 13.30
23 gennaio 15 – 20
24 gennaio 9.30 – 19
27 gennaio 14.30 – 19
28 gennaio 9.30 – 17.30
29 gennaio 9.30 – 14.00
30 gennaio 15 – 18
31 gennaio 15 – 18
5 febbraio 9.30 – 13.30
6 febbrario 17 – 20
14 febbrario 9.30 – 17.30
19 febbraio 9.30 – 13.30  e 17 – 19
20 febbraio 13.30 – 19
26 febbraio 17 – 19
27 febbraio 14 – 19
28 febbraio 9.30 – 14 e 17 – 20 

Condividi
Location
Guido Vanzetti - il futuro è ieri, Via degli Ausoni, 1
41° 53' 57.48" N, 12° 30' 57.8952" E