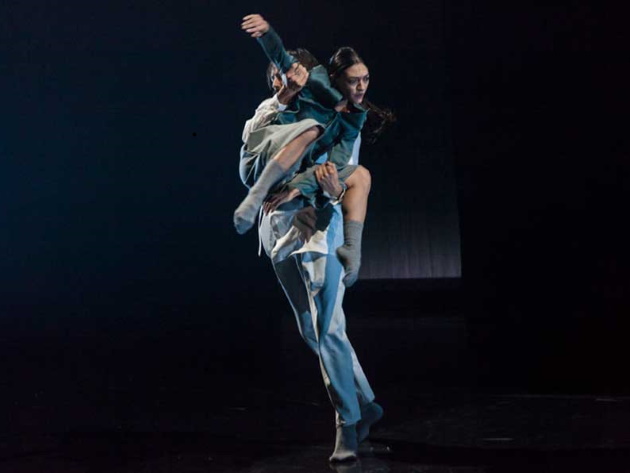 In co-production with Les Théâtres de la Ville de Luxembourg, the Spellbound Contemporary Ballet company – founded in 1994 by Mauro Astolfi – stages, with its peculiar stylistic code, "Vivaldiana", a show that translates the universe of Antonio Vivaldi into the language of dance.
Immersing themselves in the works and life of the Venetian musician, one of the most fertile and original composers of the eighteenth century, the ensemble of dancers recounts his talent and creative flair, the inexhaustible gifts of imagination, inventiveness and brilliance that revolutionized Baroque music.
Inspiring the choreography and guiding the movements is nevertheless also Vivaldi's personality, his rebellious genius, his free, original and unconventional spirit.The dancers follow the most histrionic and sometimes insane human declinations of the "red priest", the first musician to compose with the precise intent to stimulate the taste of the public and not to satisfy it.
There was, for example, a rumor that on one occasion he quit celebration of the Mass, retiring to the sacristy to scribble down a fugue that had sprung into his mind, and returning later to complete his duties. For this misdemeanor, he was reported to the Inquisition, which, however, regarding him as a musician, and therefore as a madman, simply relieved him of his clerical duties.
Informazioni
Quando
from 5 May 2020
to 10 May 2020
POINT (12.460765 41.882545)
Contatti
Online purchase:
https://www.vivaticket.it/ita/event/vivaldiana/137574
Web site:
https://www.teatrovascello.it/2019/09/09/vivaldiana/
Orari
dal 5 al 10 maggio 2020 
dal martedì al venerdì - ore 21.00
sabato - ore 19.00
domenica - ore 17.00

Condividi
Location
Vivaldiana, Via Giacinto Carini, 78
41° 52' 57.162" N, 12° 27' 38.754" E