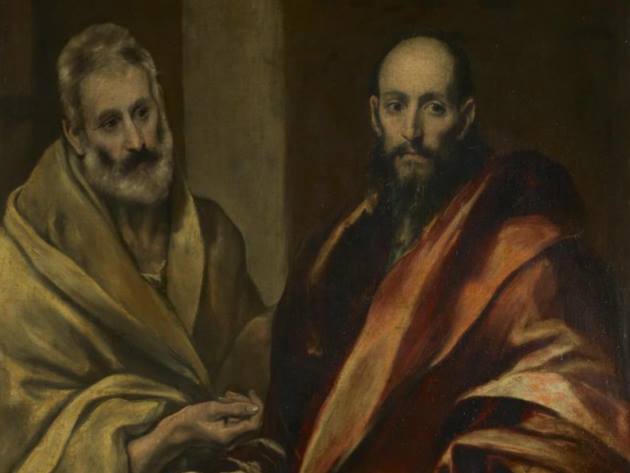 The splendid Palazzo Rhinoceros, cultural space of the Alda Fendi Foundation, designed by Jean Nouvel in the heart of Rome, hosts El Greco's masterpiece "Saints Peter and Paul", held in the collections of the Hermitage State Museum in St. Petersburg.
The exhibition, open until 20 March 2020, is the second appointment of a three-year collaboration agreement between the Alda Fendi Foundation - Experiments and the famous Russian museum and follows the great success of The Adolescent by Michelangelo, on display last year.
Defined by the curator Svyatoslav Savvateev «as the greatest author of 16th century in Spain», El Greco is characterized by a dramatically expressive style, with elongated figures and unusual chromatism. Of Greek origin, he studied painting in Italy, in the studio of the great Titian. It is during his activity in the old Spanish capital of Toledo, that he painted the precious work Saints Peter and Paul, between 1587 and 1592.
The exhibition can be visited from Tuesday to Sunday from noon to midnight, with free admission.
Photo: Domenico Theotokopoulos (El Greco), Saints Peter and Paul (detail), 1587-1592, Hermitage State Museum, St. Petersburg
Informazioni
Quando
from 15 December 2019
to 15 March 2020
Orari
Da domenica 15 dicembre 2019  a venerdì 15 marzo 2020
dal martedì alla domenica dalle ore 12.00 alle 24.00 (ultimo ingresso alle 23.30)

Condividi
Location
Santi Pietro e Paolo di El Greco, Via del Velabro, 9
41° 53' 21.372" N, 12° 28' 58.2564" E