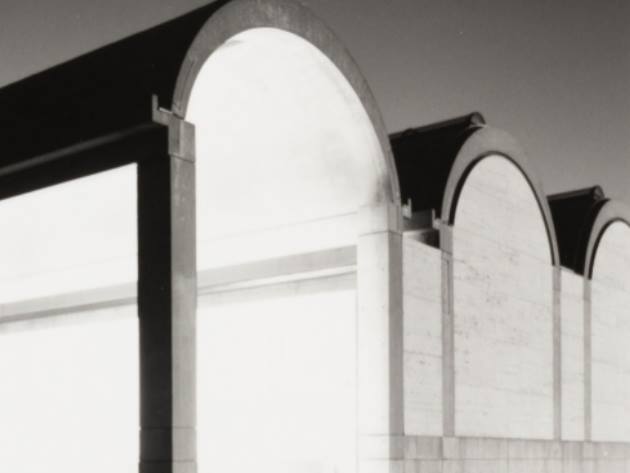 «I finally realise that the architecture of Italy will remain as the inspirational source of the works of the future», said Louis Kahn, the American architect of Estonian origin, to whom the very first national architecture museum in Italy, MAXXI - Museo Nazionale delle Arti del XXI secolo, dedicates a focus, through the lens of Roberto Schezen.
Associated with great masters such as Le Corbusier, Walter Gropius, Frank Llyod Wright and Ludwig Mies van der Rohe, Kahn draws inspiration from Rome: the works of the past and the masterpieces of Roman and Renaissance architecture stimulate in him a new monumental architectural conception.
Roberto Schezen, historical and contemporary architecture Italian photographer, devotes much of his career to portraying the buildings designed by Luis Kahn, but not only; Schezen photographs the works of the pioneer Adolf Loos and the Vienna of the Secession, the ancient temples of Mexico and Central America, Italian monuments, palaces, castles, villas in Europe and America.
An extraordinary combination that, in a series of evocative images, seems to stop time: from the photographer's silver gelatin prints to the large format negatives and through to the invaluable colour slides, together with large-format photographs from the original negatives, on display the diverse materials making up the Schezen Fond, from this year part of the Museum's Photography Collections.
Two brilliant interpretations, in an exhibition that embraces order, form, wonder and pure geometries loved by Kahn, in the more classical photographs, and light, shadow and shape, through alienating details, interpreted more daringly from Schezen.
Image: Roberto Schezen, Louis Kahn, Kimbell Art Museum. Forth Worth, Texas, (1966-72), 2001 ca, Detail
Informazioni
Quando
from 18 December 2019
to 2 June 2020
POINT (12.4652138 41.9277884)
Contatti
Online purchase:
https://bit.ly/2GpsS06
Web site:
www.maxxi.art/events/louis-kahn-nelle-fotografie-di-roberto-schezen/
Orari
18 dicembre 2019 al 2 giugno 2020
Martedì 11.00 – 20.00
Mercoledì 11.00 – 19.00
Giovedì 11.00 – 19.00
Venerdì 11.00 – 20.00
Sabato 11.00 – 20.00
Domenica 11.00 – 19.00
La biglietteria è aperta fino a un'ora prima della chiusura del Museo
Chiusura: tutti i lunedì, 1 maggio, 25 dicembre
La mostra è chiusa al pubblico dal 21 al 30 gennaio

Condividi
Location
Architettura, silenzio e luce. Louis Kahn nelle fotografie di Roberto Schezen, Via Guido Reni, 4 A
41° 55' 40.0368" N, 12° 27' 54.7704" E