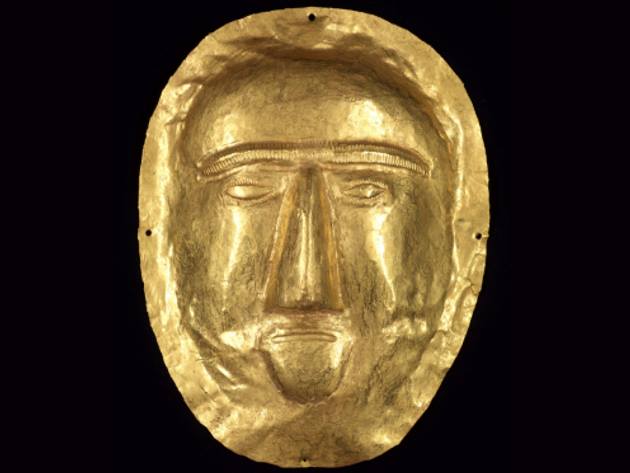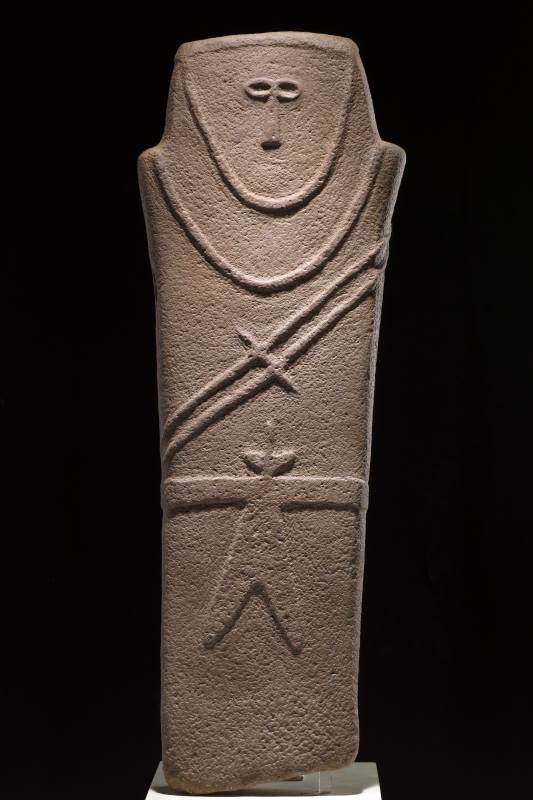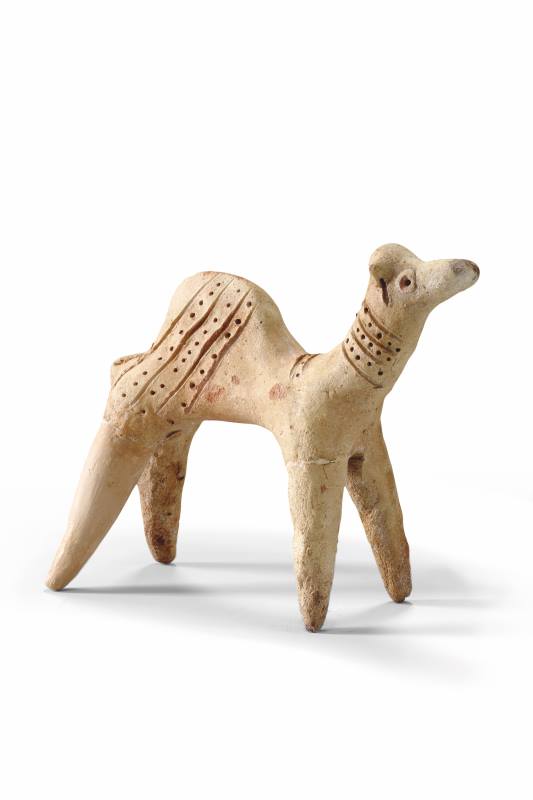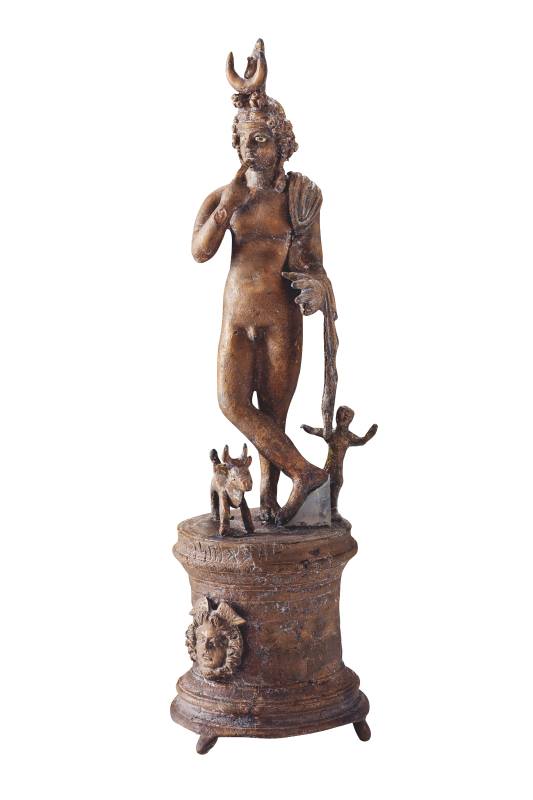 Trade, culture and pilgrimage roads: the fascinating history of the Arabian Peninsula told through precious archaeological finds, art masterpieces and ancient documents.
450 rare artifacts that, among gold, pearls, turquoises, rubies, sandstone, clay, stone, bone and alabaster, accompany visitors along a fascinating millennial path, from the first human settlements of the Neolithic to the formation of the Kingdom of Saudi Arabia.
The exhibition, hosted at Terme di Diocleziano, arrives in Rome after a long international tour, and in addition to revealing a little-known country, it is a symbolic bridge for civilizations.
Magnificent funerary masks, majestic stone stelae, refined jewels, statues, frescoes and finely forged masterpieces shine in five historical chapters: the first prehistoric human settlements and the first traces left, dating back to about 1.3 million years ago; the island of Tarut, Dilmun and Gerrha, one of the largest oases of date palms, where artifacts dating back to 2900 BC were found; Tayma, Al-'Ula and Qaryat Al-Faw, located along the Incense route and known as the" paradisiacal city ", in which human settlements can be dated to the fifth millennium BC; Mecca and pilgrimage, the sacred heart of Islam; Saudi state, land of ruins and ancient monuments, often described by Arab poets.
An irresistible event that recalls legends, myths, One Thousand and One Nights, the scent of roses and incense, images of caravan routes and oases, but above all, testimonies, stories and magnificent treasures of an ancient civilization.
The exhibition is brought to Rome by the Saudi Ministry of Culture and Italian Ministry of Heritage and Culture and Tourism, supported by the Alda Fendi Foundation, curated by Alessandra Capodiferro and Mohammed A. Alahmari, exclusive sponsor Saudi Aramco.
Cover Photo: Funerary masks, Ist Century CE, Gold, 17.5 × 13 cm, Thaj, Tell al-Zayer, National Museum, Riyadh
Informazioni
Quando
from 28 November 2019
to 1 March 2020
POINT (12.5001804 41.903131)
Contatti
Facebook:
www.facebook.com/MNRomano/?ref=page_internal
Web site:
www.beniculturali.it/mibac/export/MiBAC/sito-MiBAC/Contenuti/MibacUnif/Eventi/visualizza_asset.html_249358213.html
Orari
Dal 28 novembre 2019 al 1°marzo 2020
Martedì-domenica ore 09.00 - 19.30
Chiuso lunedì, 25 dicembre, 1 gennaio
La biglietteria chiude un'ora prima
Dal 29 novembre al 28 dicembre tutti i venerdì e sabato le Terme di Diocleziano sono eccezionalmente aperte dalle 20.00 alle 23.00. Al costo di € 5 è possibile visitare, oltre al complesso museale, anche la mostra #RoadsofArabia!

Condividi
Location
Roads Of Arabia - Archaeological Treasures of Saudi Arabia, Viale Enrico De Nicola, 79
Viale Enrico De Nicola, 79
41° 54' 11.2716" N, 12° 30' 0.648" E