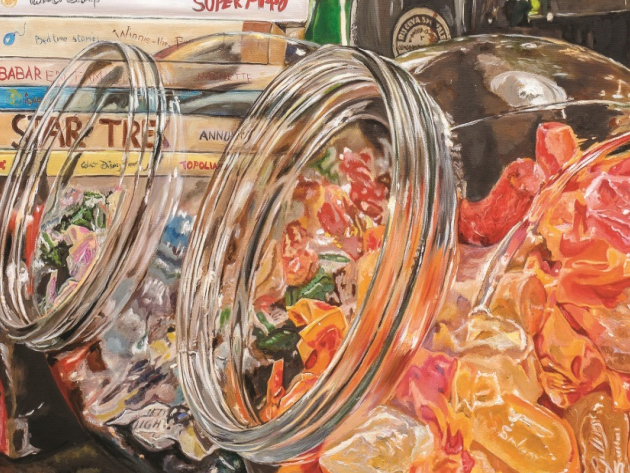 More than 60 Italian and Israeli artists with around 80 works at the Carlo Bilotti Aranciera Museum in Villa Borghese, with the Unforgettable Childhood exhibition, show us the most intimate and emotional dimension of childhood.
The exhibition, organized by the Acribia Cultural Association and created in collaboration with the Embassy of Israel in Italy, aims to represent this important phase of existence, both from an artistic and social point of view, through the cultural differences of countries as different as Israel and Italy.
The exhibition presents a selection of works including paintings, sculptures, drawings, photographs, videos, installations that seek to outline all aspects related to the child such as his sensitivity and fragility, as well as being an interesting overview of both contemporary Israeli and Italian art.
Unforgettable Childhood is an itinerant project born from the need we have to remember our past, intended both as objects and moments of daily life, in order to build our future in a better way. In this sense, childhood, an experience that links us all and a permanent phase of our existence, is at the centre of this research.
The themes on display range from affectivity to  game, from the relationship between parents and children and also to the body size of the child; the techniques used in the works reflect the childhood curiosity of appropriating the objects present in their daily lives such as sewing, iron, stainless steel staples, watercolor, the ten-color pen, the adhesive tape, the wood, tinfoil, newspapers, cork and mirror-polished steel.
The exhibition is part of the ContemporaneaRoma19 program, promoted by Roma Capitale - Department of Cultural Growth in collaboration with SIAE.
Informazioni
Quando
from 13 December 2019
to 16 February 2020
POINT (12.482771 41.913314)
Contatti
Web site:
www.museocarlobilotti.it/mostra-evento/unforgettable-childhood
Orari
Dal 13 dicembre 2019 al 16 febbraio 2020
Da martedì a venerdì e festivi ore 10.00 - 16.00 (ingresso consentito fino alle 15.30)
Sabato e domenica ore 10.00 - 19.00 (ingresso consentito fino alle 18.30).
24 e 31 dicembre ore 10.00-14.00 (ingresso consentito fino alle 13.30)
Giorni di chiusura: lunedì, 25 dicembre, 1 gennaio
N.B. per eventuali aperture e/o chiusure straordinarie consultare la pagina dedicata agli Avvisi

Condividi
Location
Unforgettable childhood, Viale Fiorello La Guardia
Viale Fiorello La Guardia
41° 54' 47.9304" N, 12° 28' 57.9756" E