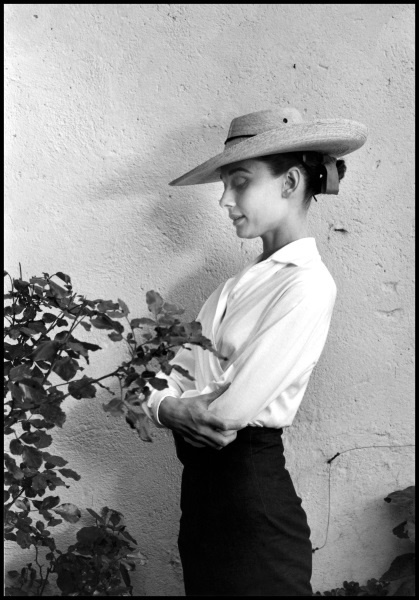 "Photography is a strange phenomenon: you trust your eye and cannot help but bare your soul" Inge Morath
140 photos as an example of the talent and soul of Inge Morath, a tireless traveler, a fine intellectual, a polyglot and above all an extraordinary photographer. In Museo di Roma in Trastevere, a great exhibit accurately portrays the professional career and life of the first female photographer who worked in the famous Magnum Photos agency, at the time a world for men only. 
Born in Graz in 1923, she moved at an early age with her parents in Germany: the dramatic events of the Second World War reflect in her production and her style, marked by profound humanity and by the awareness of the value of resilience and life. Her relationship with photography develops and grows gradually: a friend of Ernst Haas, she is invited by Robert Capa to join the newly-founded Magnum agency as an editor and researcher. She begins photographing in 1951. Two years later he joins the agency as a photographer, initially working alongside Henri Cartier-Bresson and learning from him the aesthetics of the "decisive moment".
From that moment on, he travels around the world, making reportages prepared with painstaking care in Spain, Italy, the Middle East, and the US, where she meets his future husband Arthur Miller, but also in Russia and China. Her culture and knowledge of other languages, including Russian and Mandarin, allow her to understand different worlds and cultures and to get in touch with people with deep empathy.
Whether they show landscapes, famous people, ordinary people or situations, her photos are always characterized by a personal vision, by the ability to capture the nuances of everyday life, by attention to the link between human beings and their vital context, but also from the research of the funny and surreal aspects of existence, from the ironic interpretation of the facts. An example of this is the series of curious photographic portraits with the masks by illustrator Saul Steinberg.
 
Informazioni
Quando
from 30 November 2019
to 19 January 2020
POINT (12.4689868 41.8900398)
Contatti
Online purchase:
https://museiincomuneroma.vivaticket.it/ita/event/mostre-trastevere-mostra-taccuini-romani-inge-morath/140677?idt=2388
Web site:
www.museodiromaintrastevere.it/mostra-evento/inge-morath
Orari
Dal 30 novembre 2019 al 19 gennaio 2020
Da martedì a domenica ore 10.00 - 20.00
24 e 31 dicembre 10.00 - 14.00
Chiuso: lunedì, 25 dicembre, 1 gennaio
N.B. per eventuali aperture e/o chiusure straordinarie consultare la pagina dedicata agli Avvisi
La biglietteria chiude un'ora prima

Condividi
Location
Inge Morath - La vita. La fotografia, Piazza di Sant'Egidio, 1/b
Piazza di Sant'Egidio, 1/b
41° 53' 24.144" N, 12° 28' 8.3532" E