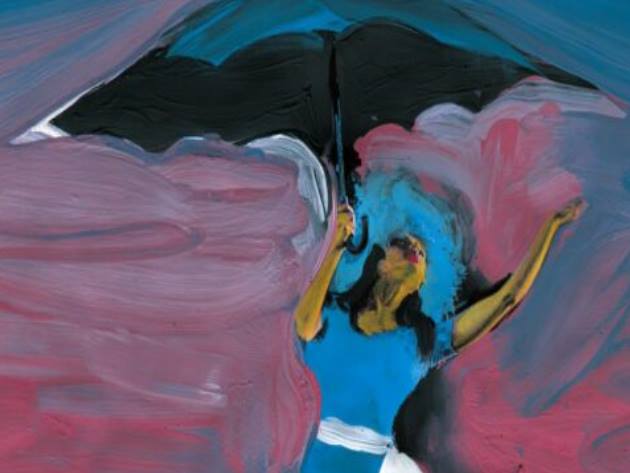 Teatro dell'Opera di Roma celebrates the genius of Jerome Robbins, enfant terrible of dance, with a dedicated program, including three brilliant works by the American choreographer and director.
Glass Pieces, In the night, The Concert: three choreographies, created in different periods. There are energy, tenderness, passion, elegance, charm, comedy, variety, interpretation. There are the attitude and the constant and inspired creative touch of Robbins.
Often labeled as minimalist, Glass Pieces is a piece with a strong urban energy, which contains elements of postmodern dance in the traditional ballet vocabulary. Forty-two dancers on stage, recurrent rhythms and great impetus on the music by Philip Glass.
Three couples are the protagonists of In the Night, a refined ballet on the music by Chopin, with the étoile Eleonora Abbagnato performing on stage. Different lovers, with a strong personality, meet themselves under a starry sky, dancing three Pas de deux on the Nocturnes by the Polish composer.
Humor is the feature of The Concert, The Perils of Everybody, work created in 1956. A ballet that brings extravagant characters to the stage: a pianist plays Chopin's music, different people listen and, lively, create a series of gags.
Made famous by the codirection and the choreography of West Side Story, Robbins has brilliantly combined tradition and modernity.
If you want to experience the legacy of the undisputed master who embodied the American scene with his great creative energy, this is the perfect occasion.
Conductor Carlo Donadio
choreographer Jerome Robbins
Repetiteur Jean-Pierre Frohlich
GLASS PIECES
MUSIC Philip Glass
SET DESIGNER Jerome Robbins and Ronald Bates
COSTUME DESIGNER Ben Benson
LIGHTING DESIGNER Jennifer Tipton
CAST
Rebecca Bianchi
Claudio Cocino
IN THE NIGHT
MUSIC Frédéric Chopin
COSTUME DESIGNER Anthony Dowell
LIGHTING DESIGNER Jennifer Tipton
CAST
Eleonora Abbagnato and Zachary Catazaro
Rebecca Bianchi
Susanna Salvi
Claudio Cocino
THE CONCERT
MUSIC Frédéric Chopin
ORCHESTRAZIONE Clare Grundman
SET DESIGNER Saul Steinberg and Edward Gorey
COSTUME DESIGNER Irene Sharaff
LIGHTING DESIGNER Jennifer Tipton
REVIVAL LIGHTING DESIGNER Les Dickert
CAST
Rebecca Bianchi
Susanna Salvi
Alessio Rezza
Teatro dell'Opera di Roma Orchestra and Corps de Ballet
A Teatro dell'Opera di Roma production
Informazioni
Quando
from 30 January 2020
to 5 February 2020
POINT (12.4957509 41.9006053)
Contatti
Online purchase:
www.operaroma.it/biglietteria/acquista-biglietti/
Online purchase:
www.ticketone.it
Web site:
www.operaroma.it/spettacoli/serata-jerome-robbins/
Orari
Dal 30 gennaio 2020 al 5 febbraio 2020

giovedì 30 gennaio ore 20:00
venerdì 31 gennaio ore 15 e ore 20:00
domenica 2 febbraio ore 16:30
mercoledì 5 febbraio ore 20:00
Giorni di chiusura
Monday, Tuesday, Saturday

Condividi
Location
Serata Jerome Robbins, Piazza Beniamino Gigli, 7
Piazza Beniamino Gigli, 7
41° 54' 2.178" N, 12° 29' 44.7036" E