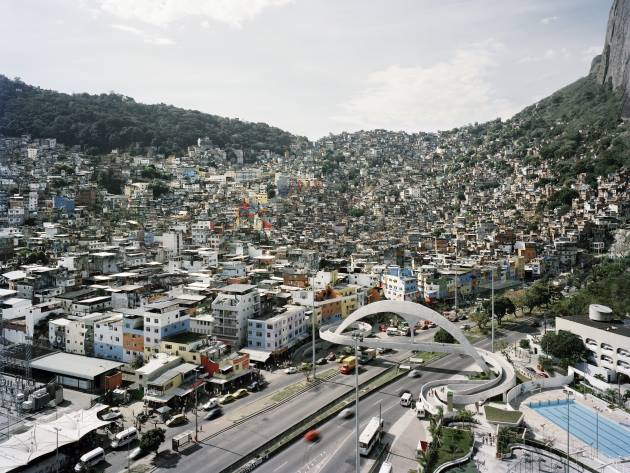 «I try to construct an intimate relationship with the urban space, through an ongoing dialogue and visual scan»
Gabriele Basilico
The metropolises as living and pulsating organisms, seen through the lens of Gabriele Basilico, the great photographer of urban scenarios, who died in 2013.
Development, transformation, historical stratifications, suburbs, analogies and differences, in about 270 images, displayed at Palazzo delle Esposizioni, which tell the numerous cities photographed: from Milan to Rome, from Lisbon to Paris, from Berlin to Buenos Aires, from Jerusalem to London, from Tel Aviv to Istanbul, from Rio de Janeiro to Moscow, from San Francisco to New York, from Shanghai to Beirut, in a vibrant panorama from the 1970s to 2000s.
Gabriele Basilico's love for cities around the world was great. Graduated in architecture, the Milanese artist immediately devoted himself to social investigative photography that, subsequently, progressively gave way to architectural influences, making him the first, true photographer of urban spaces.
Documentary style, factories, ports, geometries, progress and devastation. And then, the absence of people, because people distract from the landscape, «because the presence of a single person emphasizes the empty space and makes it become an even more empty place».
And then, a lot of black and white, because even the colour is often a distraction, it distracts from linearity, from shapes, from the voids of space. Different points of view, an investigation of the leading force, of the emotions, of the meanings of the spaces transformed by men: this is Basilico's testimony, a work constantly accompanied by a remarkable series of written contributions.
Metropoli is an extraordinary anthological and passionate narration of his photography, of his thought, of man's spaces: places devastated and reborn, opulent or abandoned, fragmented, with unusual charm.
A not to be missed photographic temporal story about the cities and the work of the photographer who measured the space.
Informazioni
Quando
from 25 January 2020
to 13 April 2020
POINT (12.490471 41.898935)
POINT (12.489286 41.899826)
POINT (12.489504 41.8995108)
POINT (12.489504 41.8995108)
Contatti
Online purchase:
https://bit.ly/37kahPd
Web site:
www.palazzoesposizioni.it/mostra/gabriele-basilico-metropoli
Orari
Dal 25 gennaio al 13 aprile 2020
Domenica, martedì, mercoledì e giovedì dalle 10.00 alle 20.00
Venerdì e sabato dalle 10.00 alle 22.30

L'ingresso è consentito fino a un'ora prima della chiusura
Lunedì chiuso

Condividi
Locations
Gabriele Basilico. Metropoli, Via Nazionale, 194
41° 53' 56.166" N, 12° 29' 25.6956" E
Gabriele Basilico. Metropoli, Via Piacenza, snc
41° 53' 59.3736" N, 12° 29' 21.4296" E
Gabriele Basilico. Metropoli, Via Milano, 13
41° 53' 58.2396" N, 12° 29' 22.2144" E
Gabriele Basilico. Metropoli, Via Milano, 9A
41° 53' 58.2396" N, 12° 29' 22.2144" E