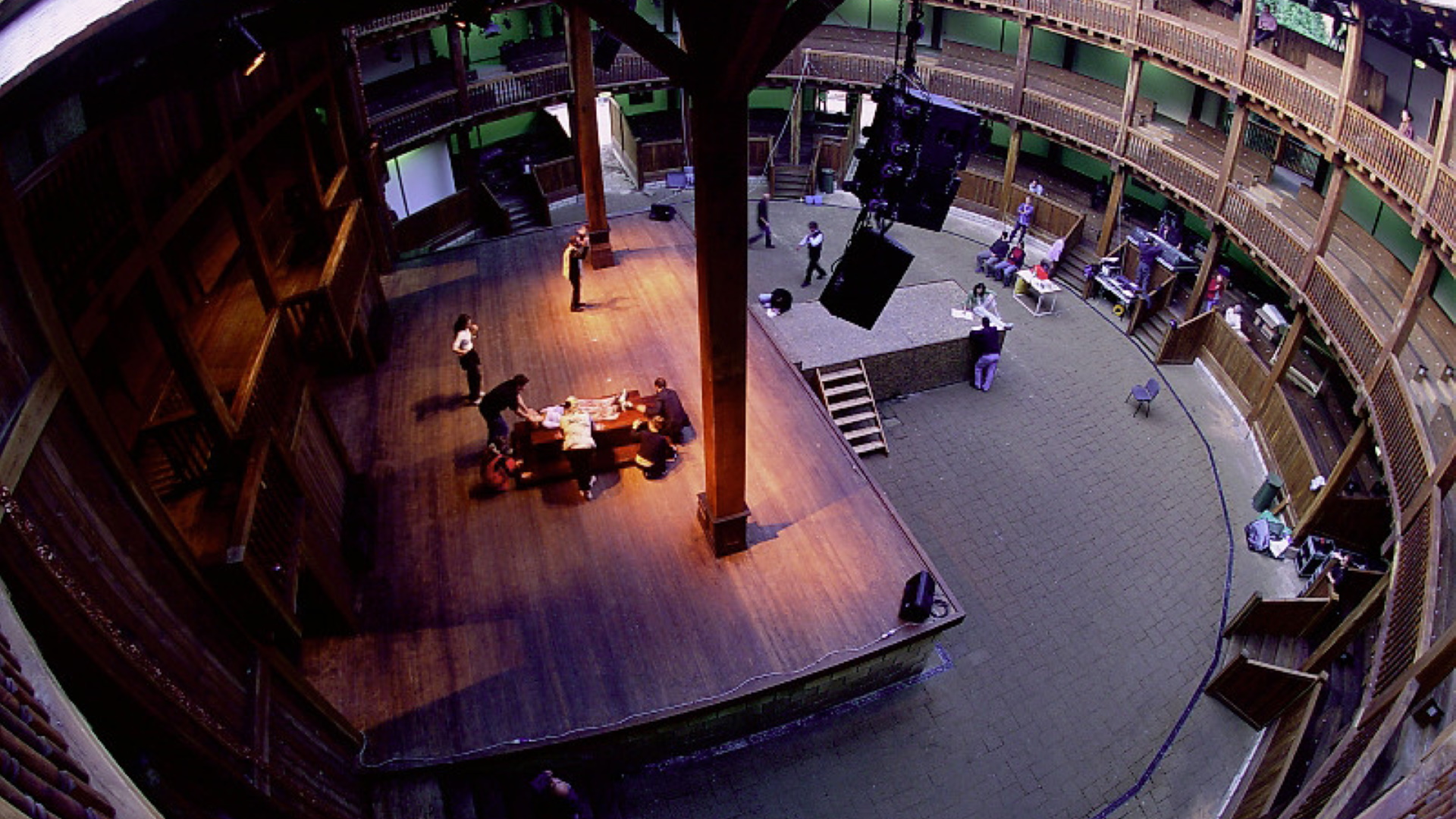 L'inaugurazione del Silvano Toti Globe Theatre è avvenuta in un momento particolarmente significativo per Roma che ha festeggiato nel 2003, con questo teatro elisabettiano, i cento anni di Villa Borghese gemellandosi virtualmente con la città di Londra, sede del famoso Globe Theatre.
La realizzazione del Silvano Toti Globe Theatre è stata resa possibile grazie alla Fondazione Silvano Toti, associazione creata dalla famiglia Toti per onorare la memoria di Silvano Toti, mecenate ed imprenditore. In questo modo la Fondazione intende offrire il proprio contributo alla crescita culturale della città in cui la famiglia Toti è nata, anche imprenditorialmente, ed alla quale si sente legata e riconoscente. La nascita della Fondazione Silvano Toti e l'ideazione, progettazione e realizzazione dell'omonimo teatro, rappresentano un ulteriore impegno in campo culturale di Pierluigi e Claudio Toti, che attraverso la Lamaro Appalti hanno realizzato, tra le altre opere, il MART - Museo di Arte Moderna e polo Culturale di Trento e Rovereto, ed hanno curato i lavori per il recupero, il restauro ed il rilancio culturale-commerciale della Galleria di Piazza Colonna a Roma intitolata ad Alberto Sordi.
Il rispetto dell'ambiente e delle zone ad alto valore storico è stato il principio guida nella progettazione e nella realizzazione del teatro, costruito con legno proveniente da foreste gestite e riforestate e inserito perfettamente nel contesto ambientale e culturale di Villa Borghese. Il Silvano Toti Globe Theatre, dove verranno riproposte le tragedie e le commedie elisabettiane, è uno spazio che, grazie alle particolari caratteristiche architettoniche ed all'essenzialità delle scene, permetterà un rapporto catartico con le opere del teatro rinascimentale inglese, nella suggestiva cornice di Villa Borghese.
Il Teatro, che riproduce la caratteristica "grande O di legno" dell'originale, vuole essere uno spazio per la creatività e la fantasia degli artisti italiani e stranieri in una prospettiva multidisciplinare, ma anche un palcoscenico adatto ad allestimenti elisabettiani che ne esaltino la felice essenzialità e la linea architettonica. Infatti la particolare struttura circolare, con un grande palcoscenico rettangolare coperto da una tettoia sorretta da due colonne, impone scene nude, permettendo così un rapporto catartico con le opere rappresentate, nella cornice suggestiva di un grande parco.
Il Teatro Silvano Toti non deve essere considerato una imitazione del Globe di Londra, del quale per altro non esiste copia del progetto originario, ma un luogo nuovo, tutto italiano, in linea con le nostre normative di sicurezza, in modo da garantire al pubblico le condizioni ideali per assistere agli spettacoli in programmazione. 
You may also be interested in
Informazioni
Indirizzo
POINT (12.485305 41.914503)
Timetables
Box office
V.le P. Canonica (open from 18th june)
everyday h. 15.00-19.00, during the days of shows until 21.15
15 August: closed
Info 060608 www.globetheatreroma.com - Pre-sale www.ticketone.it - Call Center 892 101
Debit card payment available.
American Express not accepted.
Globar: the coffee shop is open on the days of shows, from 19.00 to 01.00 for the audience of the theater.
Contacts
Email:
info@globeroma.com
Facebook:
www.facebook.com/SilvanoTotiGlobetheatreRoma
Instagram:
https://www.instagram.com/globetheatreroma/
Online purchase:
www.ticketone.it
Telephone:
060608 tutti i giorni dalle 9.00 alle 19.00
Telephone:
Botteghino 338 9104467 tutti i giorni dalle 16:00 alle 19:00
Telephone purchase:
892101 Ticket One
Twitter:
https://twitter.com/globeroma
Web site:
www.globetheatreroma.com

Condividi
Location
Silvano Toti Globe Theatre, Largo Aqua Felix
41° 54' 52.2108" N, 12° 29' 7.098" E