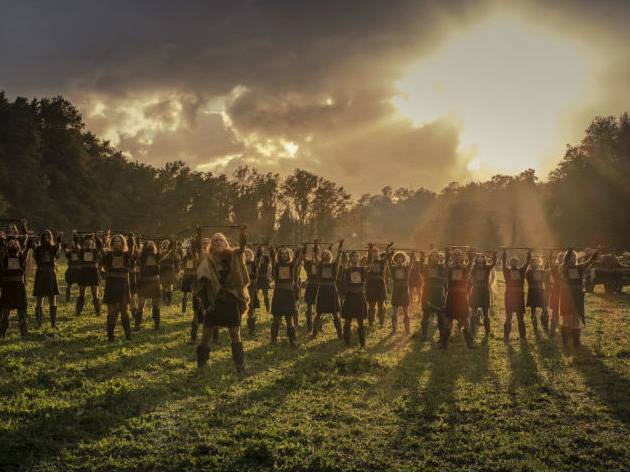 from 14 October 2020
to 26 October 2020
The 15th edition of the Rome Film Fest, scheduled from 15 to 25 October at the Auditorium Parco della Musica, presents the preview of the first two episodes of Romulus, the spectacular Sky Original series about the birth of Rome.
The project, by Matteo Rovere, is an epic narration and a realistic reconstruction of the events that led from chaos to the rise of one of the greatest empires of the past, between history, legend and revolution. Shot with natural light and in Proto-Latin, the ten episodes of Romulus are set in an 8th century BC primitive and brutal world, inhabited by the Latin League people and cruel and mysterious creatures, and ruled by nature and gods.
The opening theme is interpreted by the wonderful voice of Elisa, opening each episode with a suggestive and personal version of "Shout", the famous 1984 song by Tears for Fears.
Photo © Francesca Fago - Rome Film Fest Official Website

Condividi