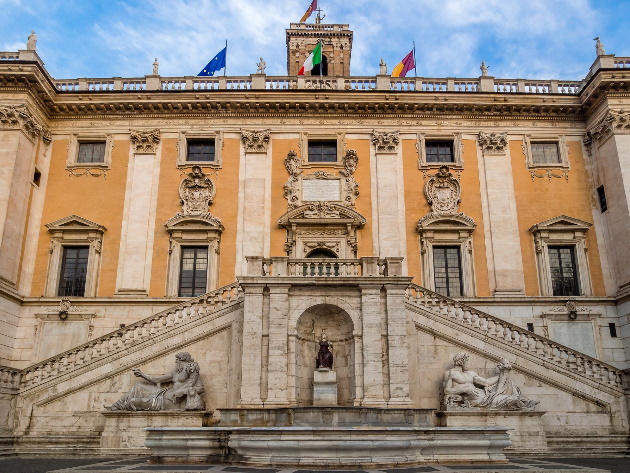 from 6 November 2020
to 31 March 2021
Roma Data Platform was developed to make Rome an increasingly smart city and to enhance the enormous information it holds. Roma Data Platform is the new digital platform designed to integrate information from different sources into a single system able to support public and private institutions in strategic investment and development choices and improve decision-making processes.
The project represents the heart of Rome's transition towards the Smart City model. It is the primary tool for collecting, analyzing and interpreting big data, returning an integrated and complete reading.
It is a unique "control dashboard" in Italy, with a high technological and safety level in terms of characteristics and peculiarities, in which an impressive amount of heterogeneous information flows: from the number of people present in the city to the consistency of economic activities, from the transit of public transport to control the tourist flow, up to weather forecasts and the situation of parking in real-time, processed in the form of KPI (Key Performance Indicator). At the moment, some thematic areas have been analyzed, such as viability/mobility, tourism, businesses, employment, geographical positioning.
The adoption of the platform will allow Roma Capitale to become a reference point in Italy for smart data governance, to increase competitiveness, attract resources, and support the decision making of individuals and companies. It will be able to improve service standards for city users while reducing costs. Express greater effectiveness and efficiency of administrative action. Promote participation, citizenship, transparency, trust, and inclusion. It will be a useful lever to accelerate the recovery from the Covid crisis.
The features of the open platform are the ease of access and the rapid usability of the information given by the intuitive interface that allows you to customize the numerous graphic layouts available: matrices, territorial maps, dashboards, pie charts. Finally, the tool gives the possibility to apply several filters of your choice that allow a real-time update of the displayed data.

Condividi