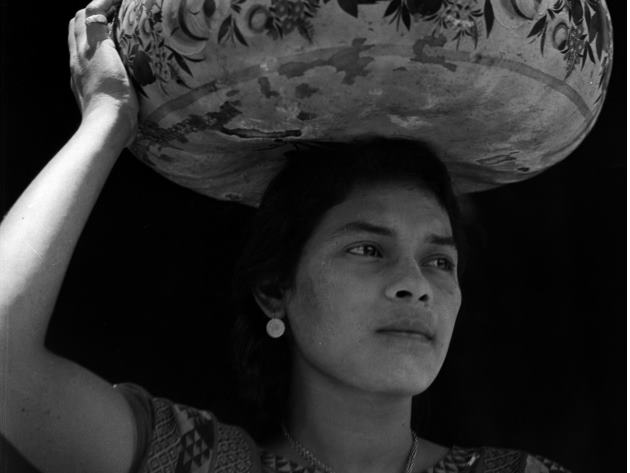 Emigrant, worker, actress, seamstress, activist, polyglot: Assunta Adelaide Luigia Modotti, called Tina, was born in Udine in 1896 and died in Mexico City in 1942. Mexico was the land that conquered her, the land she loved and which she extraordinarily portrayed in her iconic photographs.
Attention to detail, dignity, sensitivity, art and life mingling: her famous shots tell us about an emancipated, free and powerfully feminine spirit, a multifaceted personality animated by a very strong and passionate temperament with which she explores life and the world without apparent fear and with infinite participation. 
The exhibition, curated by Maria Cristina Valeri and Alex Mezzenga, is divided into four sections and includes works that come, among others, from the Instituto de Investigaciones Estéticas (IIE), and from the "Manuel Toussaint" Fund of the Universidad Nacional Autónoma de México (UNAM) of Mexico City. Linked by the fil rouge of the Eros of the revolution, the 38 works on display explore the desire, ideals, determination, symbolisms of a woman who considered photography as the most eloquent, the most direct means for fixing, for registering the present era.
Informazioni
Quando
from 22 February 2020
to 30 August 2020
POINT (12.5033064 41.8898717)
Contatti
Email:
info@palazzomerulana.it
Facebook:
www.facebook.com/PalazzoMerulana/
Hashtag:
#PalazzoMerulana #FondazioneCerasi
Instagram:
www.instagram.com/palazzomerulana/
Online purchase:
https://bit.ly/2rNipE8
Telephone:
+39 06 39967800
Web site:
www.palazzomerulana.it
Orari
Prorogata fino al 30 agosto
 

Condividi
Location
Tina Modotti - L'Eros della rivoluzione, Via Merulana, 121
41° 53' 23.5392" N, 12° 30' 11.9016" E