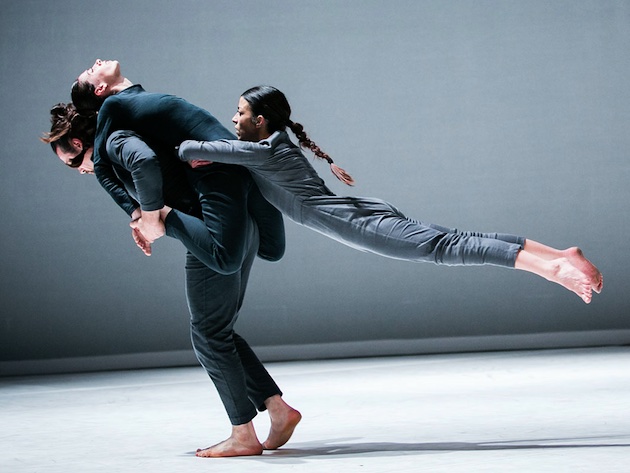 The Lebanese Guy Nader and the Spanish Maria Campos have been conducting for some time, through their GN | MC, an innovative research in the field of contemporary dance that they present in the Set of Sets show, now staging at the New Auditorium.
The performance, centered on the idea of ​​"time", invites viewers to delve into the atmosphere created by the elegance of the movements of the seven dancers' bodies in a rhythm dictated by repetition, which almost becomes a metaphor for the cyclical nature of human existence.
The show is directed by Guy Nader with the participation of Noé Ferey (Lisard Tranis), Patricia Hastewell (Clementine Telesfort), Alfonso Aguilar (Csaba Varga), Tina Halford (Roser Tutusaus) and Héctor Plaza and the music of Miguel Marín.
The two dancers, who have been collaborating since 2006, have formed an independent company and their works have been hosted in various festivals around the world; they also took care of the choreographies for many European companies.
Photo credits: New Auditorium official site
Informations
POINT (12.4751908 41.9291165)
Contacts
Email:
info@musicaperroma.it
Telephone:
0039 06 80241281
Web site:
http://www.auditorium.com/evento/guy_nader_maria_campos-24443.html

Condividi
Location
Guy Nader Maria Campos, Viale Pietro De Coubertin, 30
Viale Pietro De Coubertin, 30
41° 55' 44.8212" N, 12° 28' 30.6876" E