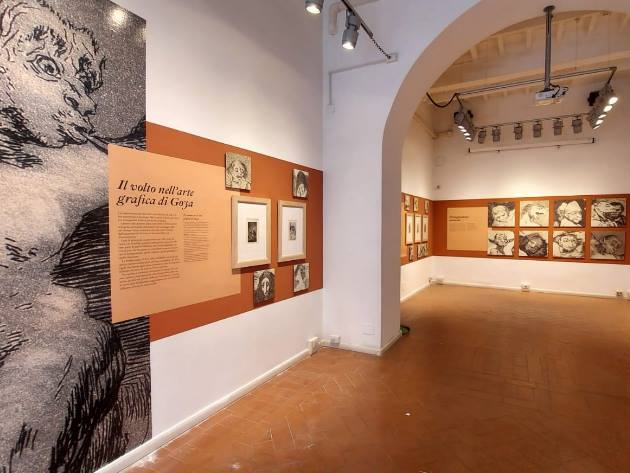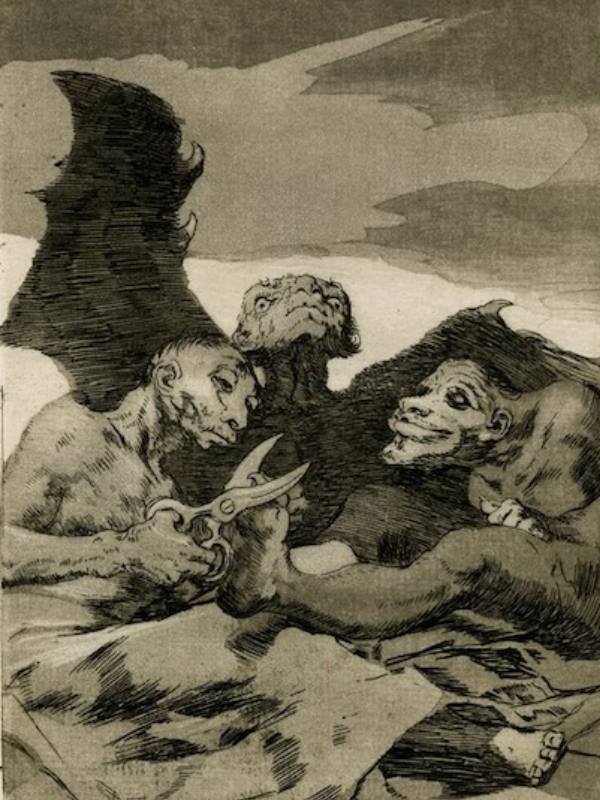 For the first time in Italy, the Cervantes Institute, the Spanish cultural institution in Rome, hosts the exhibition dedicated to the relationship between the most significant faces of the characters of Francisco de Goya y Lucientes and the physiognomic theories of the time of the Aragonese painter and engraver.
The 38 engravings, displayed in the Dalí Room, belong to three of the famous series of the great artist, Los Caprichos (29 engravings), Los Disparates (5 engravings) and Los Desastres (4 engravings), and are accompanied by 109 reproductions of 18th and 19th-century illustrations, and a video.
The exhibition, curated by Juan Bordes, brings together a selection of works through which Goya creates particularly expressive faces. They represent the collective unconscious of his time: faces that speak directly to the people, the primary recipient of his message.
"Goya Physiognomist. The face in Goya's graphic art" reflects the artist's most rough, emotional and unique aspect, also revealing his interest in physiognomy - a pseudoscience that sought the "animality" of the human face and its expressions, part of common knowledge since the 16th century. The artist interest originated from his trip to Italy, where Giovanni Battista della Porta's reprints enjoyed great popularity. At the time, scientists studied the reflection of mental illness in people's faces.
The exhibition demonstrates Goya's connection with these theories, highlighting the analogies between the works on display - Goya's lithographs, with photographic enlargements of his characters faces, Le Brun's physiognomic albums, and Moreau de La Sarthe's encyclopedia - showing us three physiognomies types: the animal, the pathological, and the degraded.
The exhibition, organized by the Instituto Cervantes and Real Academia de Bellas Artes de San Fernando, is free of charge and open from Tuesday to Saturday, from 16.00 to 20.00, upon reservation (by sending an email to cenrom@cervantes.es), in compliance with anti-Covid regulations in force.
Informations
When
from 29 April 2021
to 18 September 2021
POINT (12.5002817 41.9140674)
Contacts
Web site:
https://cultura.cervantes.es/roma/it/Goya-fisonomista/141489
Timetables
From 29 April to 18 September 2021
Cultural Sites are subject at the COVID containment policy
For visiting schedules and procedures, please contact the official website

Condividi
Location
Goya Fisonomista, Via di Villa Albani, 16
41° 54' 50.6412" N, 12° 30' 1.0152" E