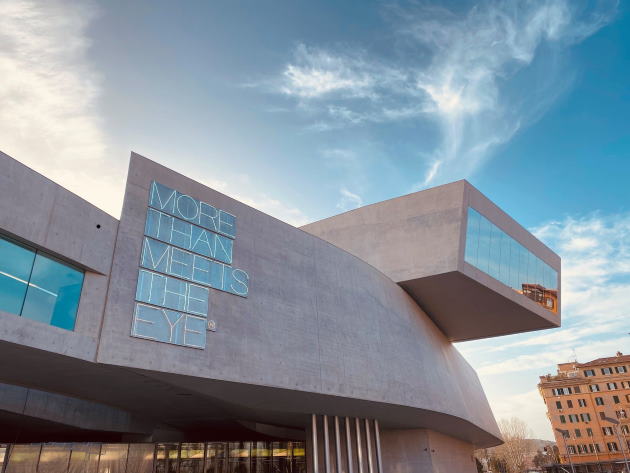 In full compliance with health and safety rules, Summer at MAXXI - Estate al MAXXI is back in the MAXXI square with a summer program of art, music, literature, architecture, cinema, theatre, two large open-air installations and the exhibitions inside the museum. 
The calendar is full of events: as regards music, events will range from an extraordinary performer like Tosca (30 July) to the influences of the RomAraBeat ensemble, with the extraordinary participation of Moni Ovadia (28 July). Special evenings will be dedicated to theatre, with Isabella Ragonese (22 July) and Davide Enia (17 July), and cinema.
YAP - Young Architects Program, in partnership with MoMA, is back as well: the installation Home Sweet Home, the house with open-air rooms designed by Lucy Styles, winner of this eighth edition, will also host the stage dedicated to summer events. Finally, After Love, the large impossible house of the Vedovamazzei duo, will also be open to the public in the square.
Download here the program.
 
Informazioni
Quando
from 1 July 2020
to 14 October 2020
POINT (12.4652138 41.9277884)
Contatti
Web site:
https://www.maxxi.art/events/categories/eventi/
Orari
Da mercoledì 1 a giovedì 30 luglio 2020
Da giovedì 10 settembre a mercoledì 14 ottobre 2020

Condividi
Location
Estate al Maxxi 2020, Via Guido Reni, 4 A
41° 55' 40.0368" N, 12° 27' 54.7704" E