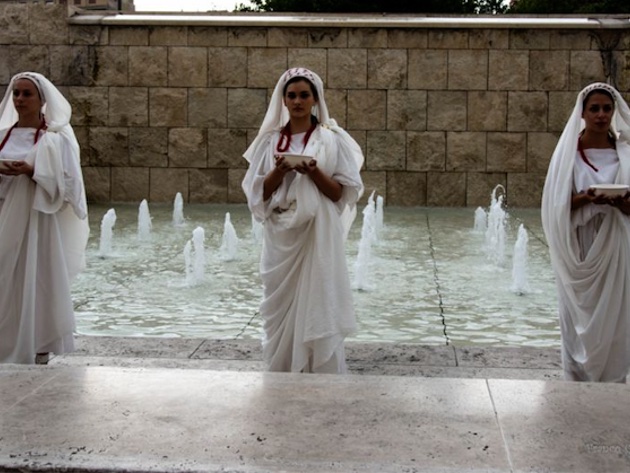 Cerealia-The cereal festival. Ceres and the Mediterranean returns to Rome and other Italian cities, an international festival dedicated to all cereals, which arises from an interdisciplinary network project and draws inspiration from the Vestalia and the Ludi di Ceres of ancient Rome, enhancing intercultural exchange and enrichment between Mediterranean countries.
In fact, cultural pluralism has represented, since very ancient times, the peculiar characteristic of the Mediterranean basin; in this sense, the event is proposed as an opportunity for exchange at various levels, addressing issues related to food, the environment, tourism, the social and economic dimension.
Cerealia also aims to spread knowledge of the importance of the land and indigenous cultures, reconnect links between the territory and consumers, rediscovering and spreading respect for the land and its fruits.
Many events are organized in different regions (Lazio, Puglia, Sicily, Lombardy, Umbria, Piedmont), giving ample emphasis to the dissemination dimension of the Cerealia project, which for a decade has given value to cultural and scientific dissemination.
The cereal to which the festival is dedicated this year is rice.
Photo credits: Courtesy of Cerealia official site
Informations
When
from 9 June 2021
to 30 November 2021
Contacts
Email:
cerealialudi@cerealialudi.org
Facebook:
www.facebook.com/CerealiaFestival
Instagram:
www.instagram.com/cerealiafestival/?hl=it
Telephone:
infoline 350 011 96 92 (anche Whatsapp)
Twitter:
https://twitter.com/CerealiaFest
Web site:
www.cerealialudi.org
YouTube:
www.youtube.com/user/cerealialudi

Condividi