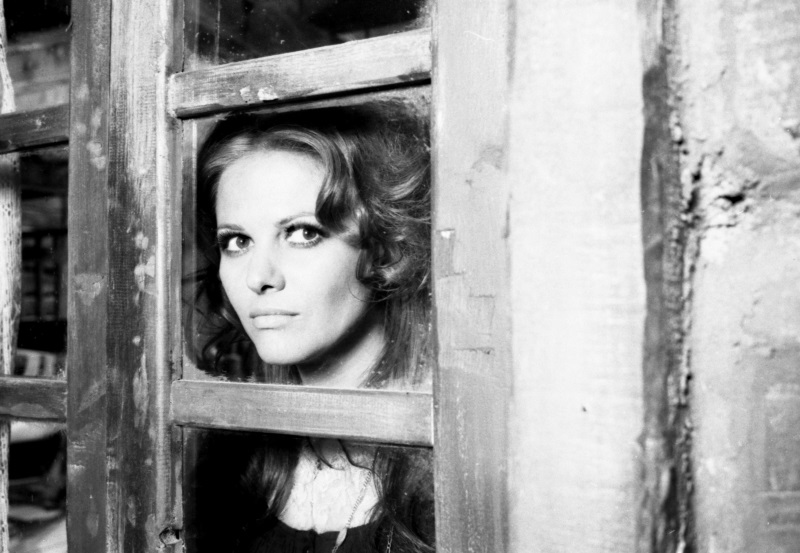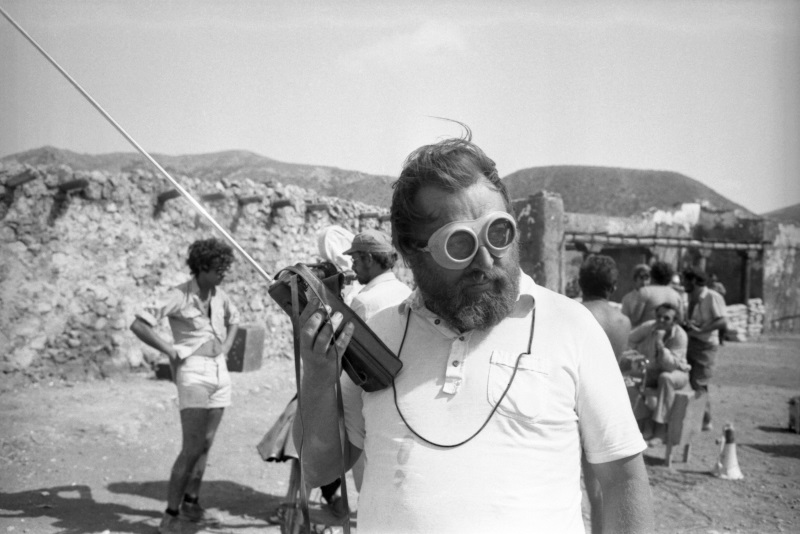 "When you have to shoot, shoot, don't talk!" Benedicto Pacifico Juan Maria Ramirez aka Tuco.
Lapidary words that impart yet another life lesson, but above a death one, to one of the many naive gunslingers who have the misfortune to cross Eli Wallach's road.
Wrapped in a cloud of fragrant foam, this serial killer sentences and kills with detachment and indifference.
Tuco is just one of the unforgettable characters of legendary films like The Good, the Bad and the Ugly, For A Fistful Of Dollars, Once Upon a Time in the West or Once Upon a Time in America, which made Sergio Leone's cinema great. He was the genius who reinvented the western movies, and who, with his innovative vision, has been an inspiration for great contemporary directors such as Martin Scorsese, Steven Spielberg, Francis Ford Coppola, Quentin Tarantino, George Lucas, John Woo, Clint Eastwood, and Ang Lee.
His cinema, made of contrasts, irony, and disenchantment, is today celebrated, 90 years after his birth and 30 years after his death, with the exhibition C'era una volta Sergio Leone: the universe of the man and the director is revealed through the objects which accompanied him in his everyday life: his desk, his books, the Petrof plan where Ennio Morricone gave him the scores of the soundtracks for his films - did you know that they were classmates in elementary school? -, and then the models, the sets, the scripts, the costumes, the props, and hundreds of photographs of the sets and family life.
And yet, despite the grandiose films he made, which dialogues are now carved in stone, Sergio Leone was a man of few words, even written. He preferred to tell his projects and screenplays to his friends, to the screenwriters, and to the producers. His legacy, however, is enormous, a boundless creative legacy, a "Bible" for every student who wants to learn how to make films, like Quentin Tarantino, who said: "You can only start from Sergio Leone".
C'era una volta Sergio Leone is divided into several sections: Cittadino del cinema, Le fonti dell'immaginario, Laboratorio Leone, C'era una volta in America, Leningrado e oltre, dedicata all'ultimo progetto incompiuto, L'eredità Leone.
Do not miss the suitcase of noisemaker, the collection of objects that Leone used in pre-digital times to create the sound of his films, and the movie showing him while he is at work reproducing the horses gallop or the noise of the storm.
Informations
When
from 17 December 2019
to 20 September 2020
POINT (12.475483 41.906099)
Contacts
Online purchase:
https://museiincomuneroma.vivaticket.it/ita/event/biglietto-open-c-era-una-volta-sergio-leone-il-biglietto-open-per-l-ingresso-alla-mostra-e-di-11-00-prevendita-1-00/144774?idt=2383
Web site:
www.arapacis.it/mostra-evento/cera-una-volta-sergio-leone
Timetables
Dal 17 dicembre 2019 al 3 maggio 2020 - PROROGATA AL 20 SETTEMBRE 2020
Tutti i giorni 9.30-19.30
1 gennaio ore 14.00-20.00
Ultimo ingresso un'ora prima della chiusura
Chiuso il 25 dicembre e 1 maggio
CONSULTA SEMPRE LA PAGINA AVVISI prima di programmare la tua visita al museo.

Condividi
Location
C'era una volta Sergio Leone, Lungotevere in Augusta
41° 54' 21.9564" N, 12° 28' 31.7388" E