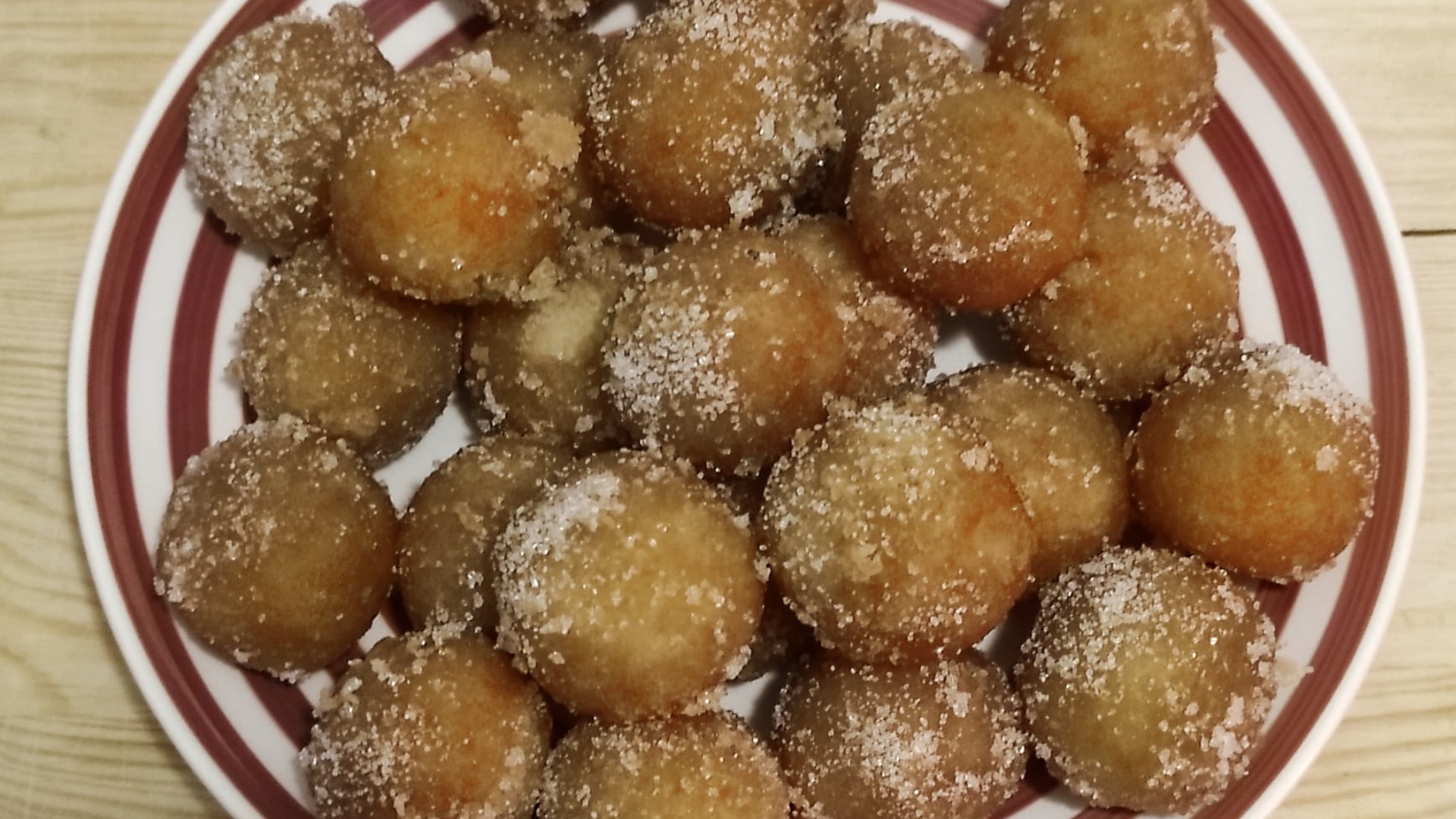 The Carnival of the capital has ancient origins dating back to the Saturnalia, religious festivals of ancient Rome linked to the passage of the seasons and characterized by public amusements, orgiastic rites, sacrifices, dances and the presence of masks. The tradition of Carnival was kept alive through the centuries, featuring the city life with dance and entertainment that took place in dedicated parts of the city. From the X to the middle of the sixteenth century the carnival festivities took place in fact on monte Testaccio, then, by order of Pope Paul II, the games were held in Via Lata, now Via del Corso, where they still held. Therefore very ancient is also the tradition in the kitchen dedicated to the typical Carnival sweets including the famous Castagnole alla romana, according to the ancient recipe, bocconotti alla ricotta and frappe. Rich recipes for desserts that you can make at home and share in moments of conviviality. To demonstrate how the Castagnole can be good and authentic, we choose this week to offer the classic recipe of Roman cuisine. What are you waiting to get in the kitchen?
The recipe: Castagnole alla Romana
Ingredients for 6 persons:
- 4 eggs
- 400 g of flour
- 50 g of sugar
- 100 g of butter
- 1 glass of rum
- 1 tablespoon of grated lemon peel
- 100 g of icing sugar
- enough oil for frying
- 1 pinch of salt
- 1 pinch of cinnamon
In a bowl, combine flour, eggs, melted butter, lemon peel and salt. Knead the dough vigorously until it does not come to a certain size, then formed by hand small balls of the size of a chestnut, which you'll fry in hot oil. Once ready, drain the Castagnole from the excess of oil and put them to dry on paper towels, then sprinkle with icing sugar mixed with cinnamon and serve hot or cold, depending on your taste.