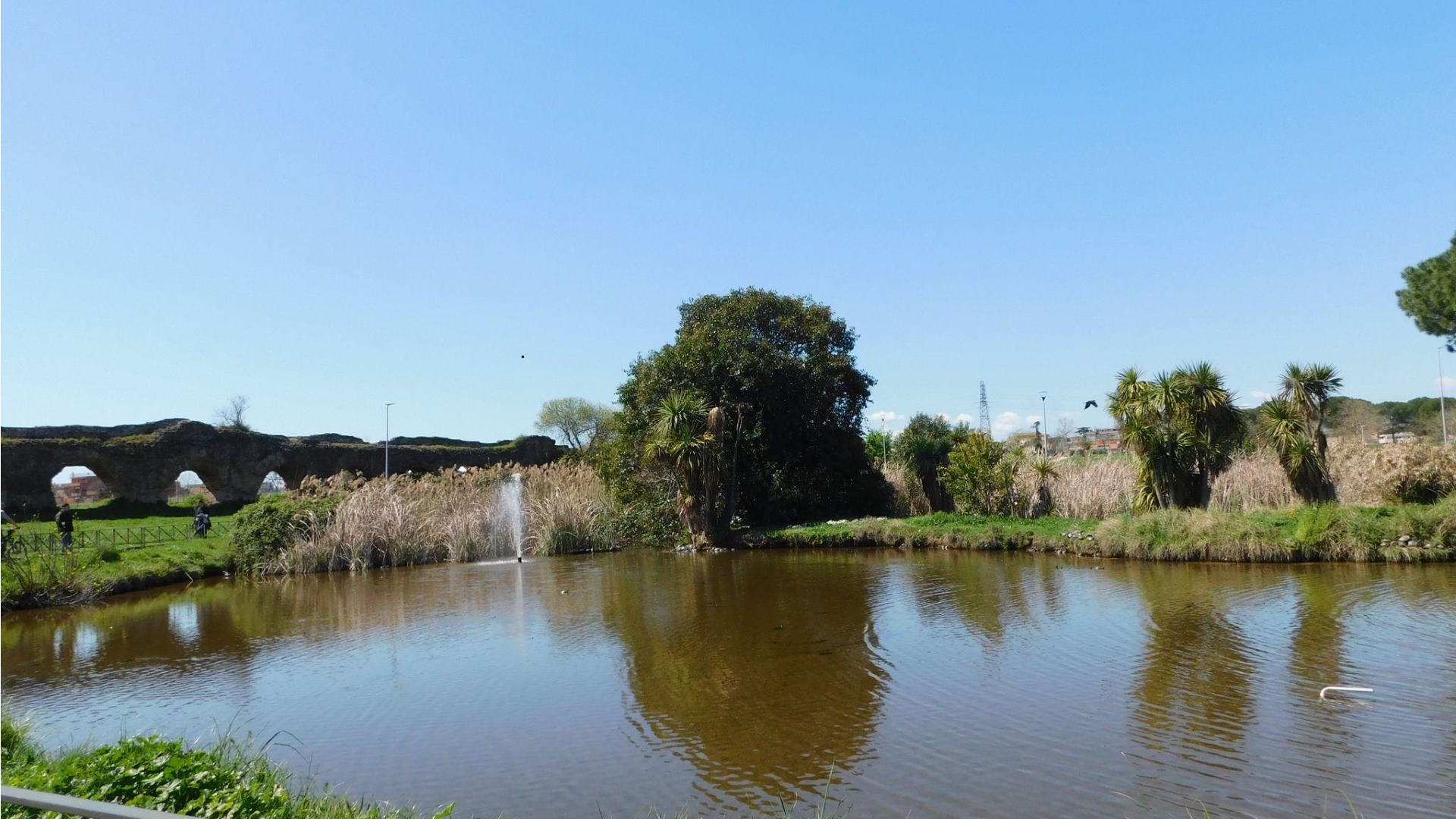 A vast green area on the city's Eastern outskirts, the Tor Tre Teste Giovanni Palatucci Park covers approximately 80 hectares. It constitutes a significant green lung for the Eastern Roman suburbs and an excellent opportunity for socializing and living in the open air, for pleasant walks and sports activities with wide paths and a cycle trail.
The design of the park and the plant systems are the results of successive interventions starting from the Seventies of the last century, with additions to the original nucleus consisting of the area between Via Molfetta and Via Roberto Lepetit.
The system of paths created inside the park at the end of the 1990s allows the full use of the green areas whose vegetation follows the characteristic typology of the greenery of the Capitoline suburbs of recent decades: countryside with vast surfaces covered by spontaneous meadows, shrubs present in groups or arranged in hedges, and tree species, always in groups, placed at a certain distance from each other.
Among the numerous botanical species in the Tor Tre Teste Giovanni Palatucci Park, you can find the elder, the poplar, the elm, the plane tree, and the palm.
Inside, you can admire a stretch of the last of the great Roman aqueducts, the Alessandrino Aqueduct, built by Emperor Alexander Severus in 226 AD. to increase the baths in the Campo Marzio area.
The aqueduct runs alongside a pretty lake where you can observe the fauna and flora typical of lake environments, such as water lilies, lotus flowers, marsh reeds, and moorhens.
In 2003, the park was dedicated to the memory of Giovanni Palatucci, the last commissioner of Fiume, who died at 36 in the Dachau concentration camp. The values ​​of freedom and respect for human dignity, which Palatucci firmly believed in, led him to save thousands of Jews from capture, destroying their documents kept in the offices of the Police Headquarters, warning them of the Nazi roundup operations, and supplying them with false certificates of Aryan status which allowed them to escape beyond the Allied lines.
Information
Address
POINT (12.580752010409 41.890247630983)
Services
Area gioco attrezzata per bambini
Area gioco cani
Attrezzature sportive
Campi polivalenti
Condividi
Location
Parco Alessandrino - Parco Tor Tre Teste - Parco Giovanni Palatucci, Via Molfetta
41° 53' 24.8928" N, 12° 34' 50.7072" E
To find out about all accessibility services, visit the Rome accessible section.