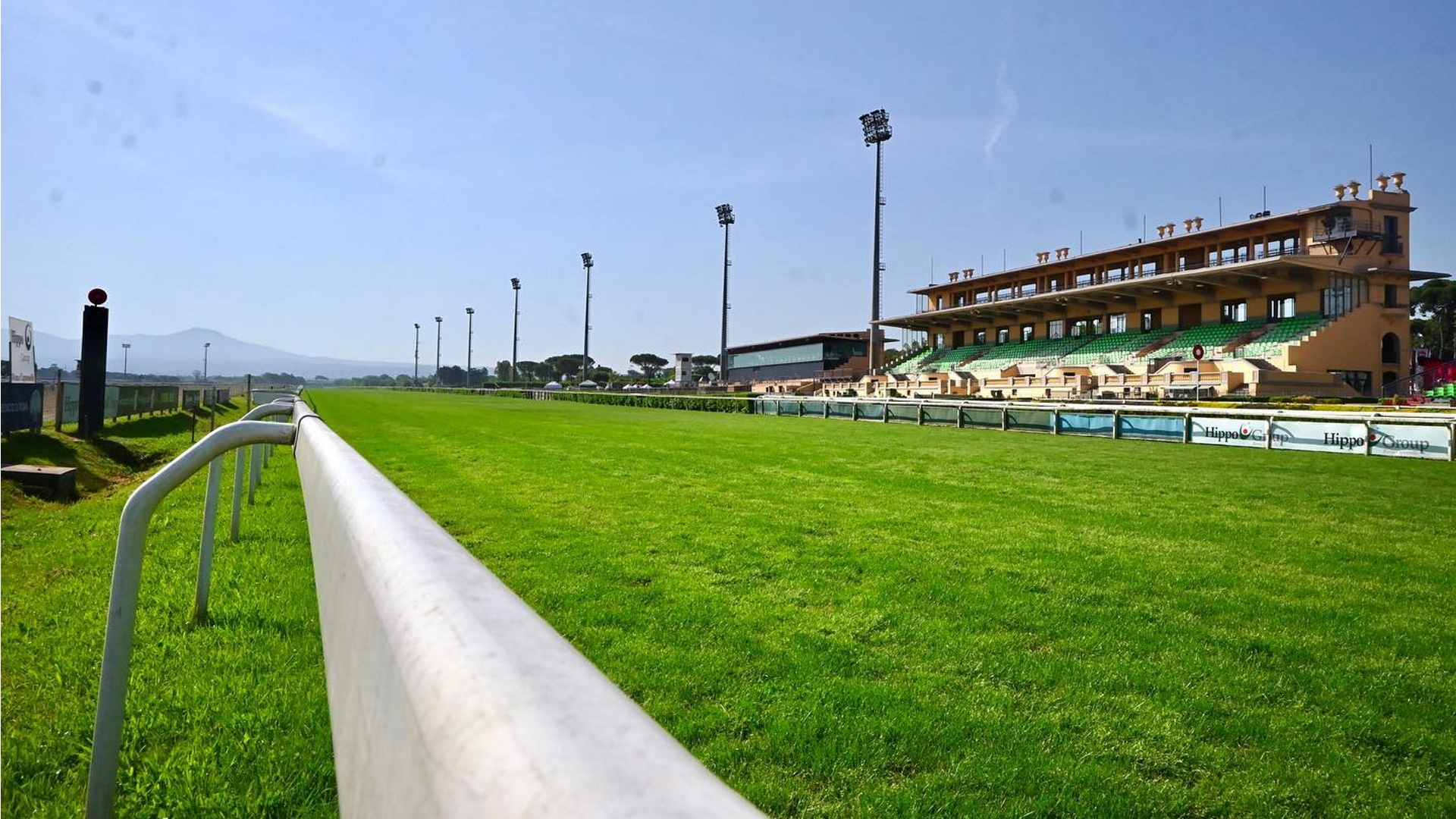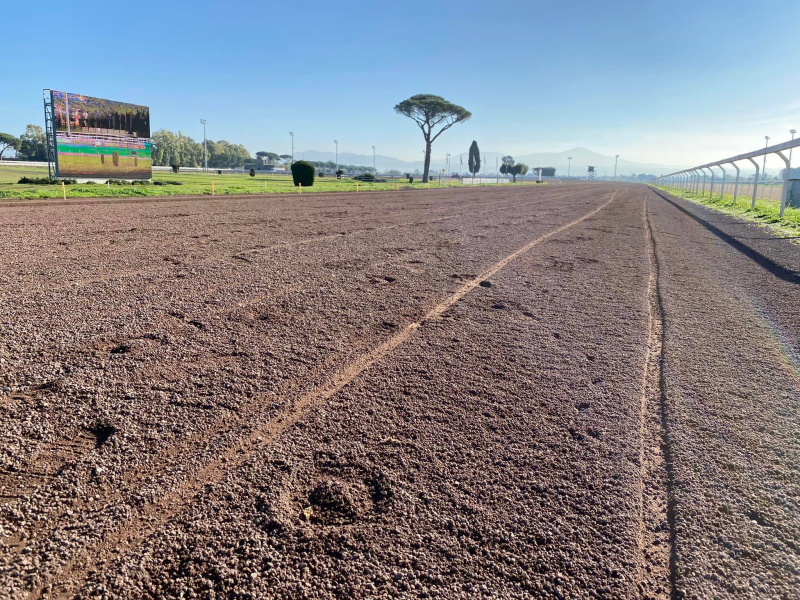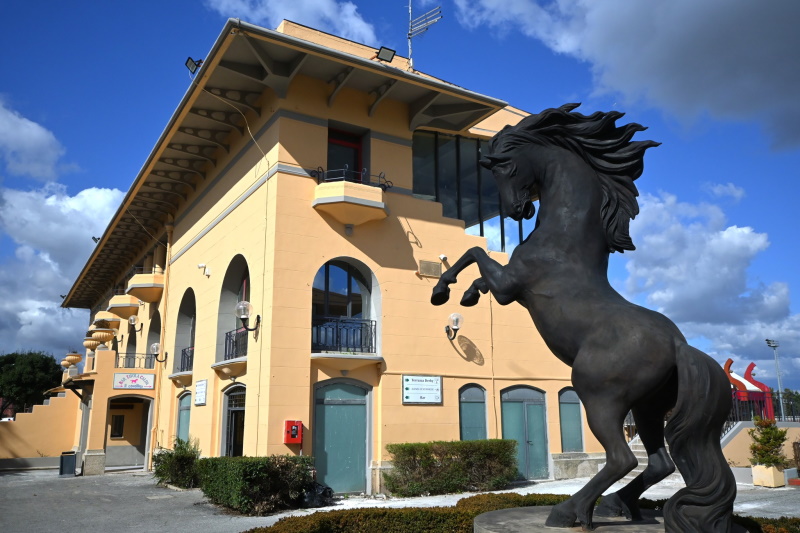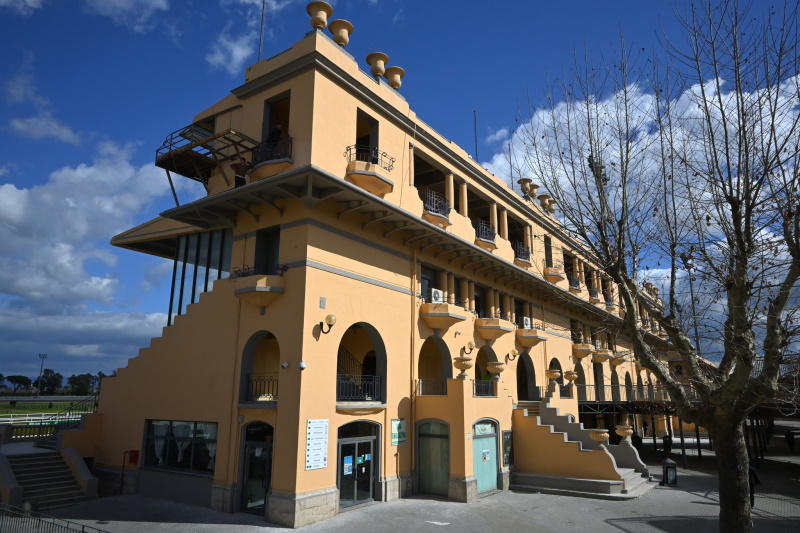 The first equestrian races of the modern era known in Rome were held in 1844, thanks to the Earl of Chesterfield, Lord George Stanhope. He organized two days of racing in the area adjacent to today's Hippodrome, at the time reserved for fox hunting.
In 1881, the first Hippodrome opened. The races were regularized, and the Italian programs adapted to the European ones.
The new Hippodrome, located right in front of the ancient Claudio Aqueduct, the Villa of Lucrezia Romana, and against the backdrop of the Colli Albani and the Abruzzo mountains, was born in 1926.
Owned by Roma Capitale, Capannelle is considered the first racecourse in Italy, an actual temple in the world of the international turf where races take place all year round, except for February and August.
In addition to equestrian activities, the Hippodrome hosts prestigious music festivals, such as Rock in Roma, noteworthy sporting events, such as the World Cyclocross Championship, and exhibitions.
The facility covers about 140 hectares and includes two areas for the stables for up to 1,000 horses, the gallop training track, and the racecourse for the gallop and trotting races.
The three tracks, elliptical in shape, are located in front of the tribunes: two are dedicated to gallop and one to trot.
The complex can accommodate about 20,000 people and has a lawn area equipped with fixed tables and barbecue, four grandstands - Restaurant grandstand, Main grandstand, Central grandstand-Pésage, Arrival grandstand - hospitality areas - Garden and Terrace Derby - bar and panoramic restaurant, play areas and areas equipped for children.
In the last ten years, the Hippodrome has undergone a careful restoration and updating of the structures at the level of the most celebrated international facilities.
Photo credits: Ippodrome Roma Capannelle
You may also be interested in
The Regional Park of the Appian Way
Condividi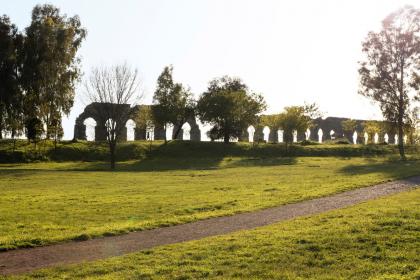 Condividi
Seductive landscapes of wild and still unspoiled nature
Condividi
Information
Address
POINT (12.55188 41.836449)
Contacts
Email:
info@capannelleippodromo.it
Email:
romacapannelle@hippogroup.it
Facebook:
www.facebook.com/IppodromoCapannelle
Web site:
www.capannelleippodromo.it
Services
Area gioco attrezzata per bambini
Bar
Club house
Parcheggio
Parco
Punto di ristoro
Sala convegni
Terrazza
Tv satellitare
Condividi
Location
Ippodromo Capannelle, Via Appia Nuova, 1245
41° 50' 11.2164" N, 12° 33' 6.768" E
To find out about all accessibility services, visit the Rome accessible section.