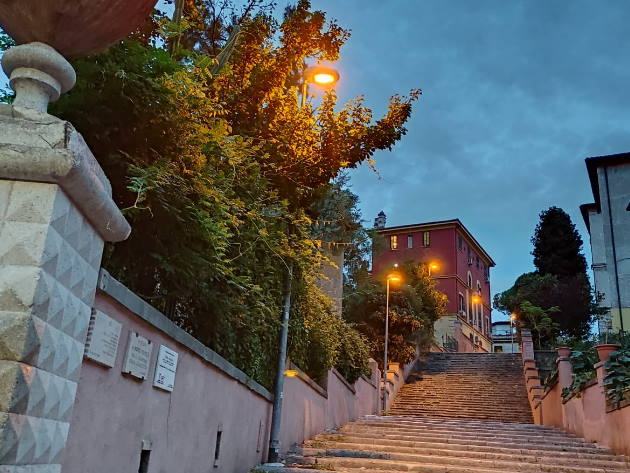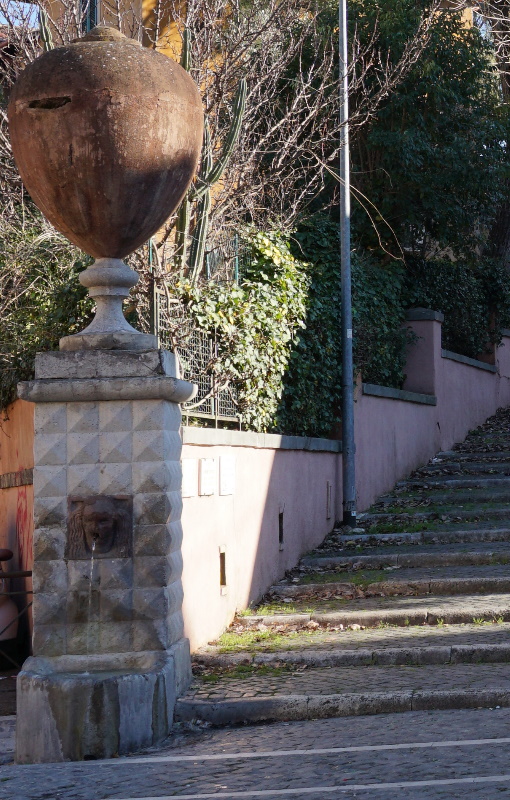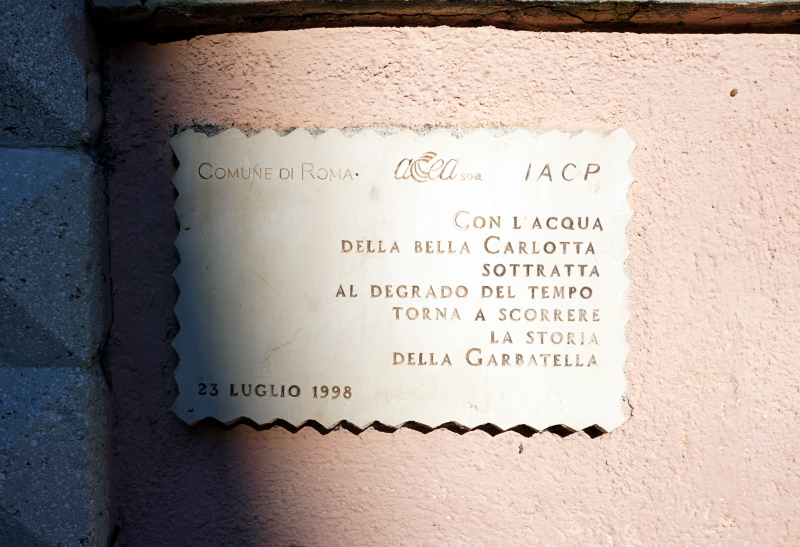 The Garbatella, off the well-known paths of the historic centre, is one of the most evocative and fascinating districts of Rome. You will discover a small timeless village, built on the model of the English garden cities movement, with little squares and neighbourhood stores and an eclectic mix of architectural styles.
Strolling through its narrow streets, among period villas and beautiful courtyards, you can admire a small fountain in Piazza Ricoldo da Montecroce, realised in the 1930s by the architect Innocenzo Sabbatini. Called the fountain of Carlotta, it has a large jar - a vase in cement grit, which surmounts a quadrangular pillar in concrete with dog-tooth moulding. In the centre, a pink female face with long hair pours the water into a basin below.
According to legend, the work depicts the "garbata e bella" (gentle and beautiful) innkeeper who welcomed travellers in this area, once countryside, giving the characteristic Roman neighbourhood its name.
Residents have always loved this fountain, which represents the symbol of the Garbatella, linked to their stories and memories. As early as the 1920s, during the district foundation, families without connection to the plumping system sent children with any kitchen tool suitable to be filled with the fresh water that flowed from the fountain spout.
Love too, of course, plays its part in making this picturesque corner a special place for the people of the neighborhood: right next to the fountain is the staircase of via Angelo Orsucci, known as the "Scalinata degli Innamorati" (Lovers' Staircase), the meeting place for many young couples after the war and, still today, the favorite background for love declarations.
The area is full of curiosities: a privileged cinematographic location, it has been captured in numerous comedies and auteur films, including Grande, grosso e ... Verdone (2008) by Carlo Verdone and Three Girls from Rome (1952) by Luciano Emmer, and gave birth to the "voice of Rome", the singer Alvaro Amici, remembered here with a plaque and a suggestive mural.
Information
Address
POINT (12.4907918 41.8641115)
Condividi
Location
Fontana della Carlotta a Garbatella, Piazza Ricoldo Da Montecroce
Piazza Ricoldo Da Montecroce
41° 51' 50.8032" N, 12° 29' 26.8512" E
To find out about all accessibility services, visit the Rome accessible section.