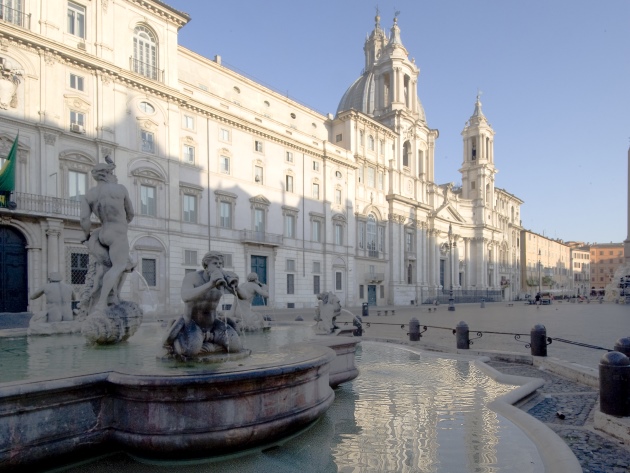 Undeniably the most elegant and cheerful of all Roman piazzas, it was built on the site of Stadium of Domitian in the 1st Century A.D. and still preserves its outline.
The piazza remains a highly popular meeting place for Romans and tourists alike, who drowsily soak up the sun and atmosphere in open air bars dotted around it.
Used in ancient times for various athletic games and competitions, although it never witnessed the carnage offered in the Colosseum, today tourists often enjoy sitting for street artists who, on request,  in a few minutes either sketch a faithful portrait or draw a caricature of their models.
Not to be missed: The Fountain of The Four Rivers and Church of Saint'Agnese in Agone.
You may also be interested in
Fontana dei Fiumi (The Fountain of the four Rivers)
Condividi
The Museum of Rome – Palazzo Braschi
Condividi
Condividi
Informazioni
Indirizzo
POINT (12.473061 41.899004)
Condividi
Location
Piazza Navona, Piazza Navona
41° 53' 56.4144" N, 12° 28' 23.0196" E